Adventures in Paradise Day Sail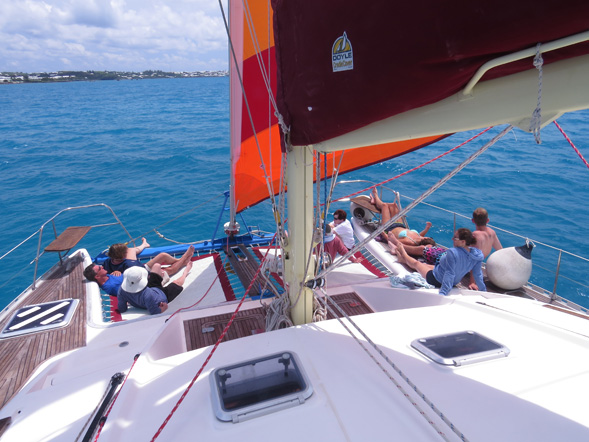 Wednesday departure is from Grotto Bay.
Saturday from Hamilton round trip.
Sunday Hamilton to Grotto Bay.
First outing May 8.
Longer duration, more flexibility in destinations.
Able to go to north rock or buildings bay/horseshoe isle or admiralty house or secret snorkel spot, etc
Lunch is offered/included
Cash bar after swim
Swimming and snorkeling 5 hour duration 10-3 pm
Guest load 20 max
Offered Wednesday, Saturday, Sunday
Cost pp $145. Add full lunch $35

Turtles do abound in many coves and show themselves in the warmer months, they are shy but approachable and harmless. Many fish species and creatures are there to discover as well.

Liability disclaimer: When you are in the water you are doing so independently and are confident in your abilities and equipment in the specific water experience. Ana Luna does all it can to make your swimming and snorkeling experience safe and enjoyable.

Snorkelers abilities, reactions, physical condition, etc are far from the captain or crews ability to control and for this reason all guests who enter the water do so at their own risk and specially acknowledge this waiver of liability on the part of Ana Luna.