Adventures in Paradise Day Sail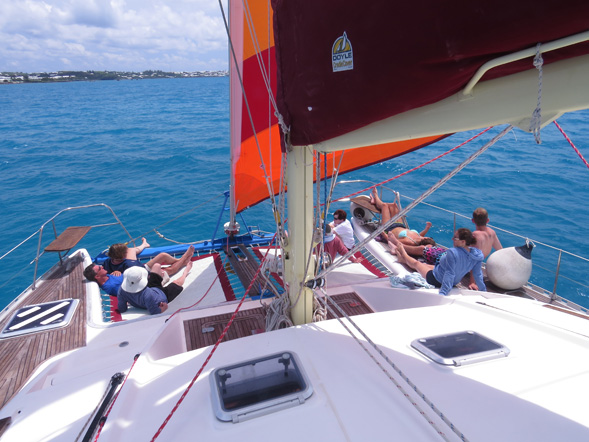 Adventures in Paradise is for sailing, swimming, snorkeling and just enjoying bermudas gorgeous waters!
Fun for all ages and groups. Snorkel gear is provided, or bring your own. Hydration, fresh water and tea are also included.
Cash bar for after swimming.
Adventures in Paradise sails Tuesday and Thursday 2-5 pm from the grotto bay resort.
Bays we visit, weather depending, are located on the NE shores. Gibbet isle, Shelly Bay Stag Rocks, West Bay isle, East Bay isle, Bat Cave, Whalebone Bay, Ferry isle & Grotto Bay shipwreck.
Generally two are visited. Cruise $89/ adults, $79/ seniors & under 10 yrs
Liability disclaimer: When you are in the water you are doing so independently and are confident in your abilities and equipment in the specific water experience. Ana Luna does all it can to make your swimming and snorkeling experience safe and enjoyable.

Snorkelers abilities, reactions, physical condition, etc are far from the captain or crews ability to control and for this reason all guests who enter the water do so at their own risk and specially acknowledge this waiver of liability on the part of Ana Luna.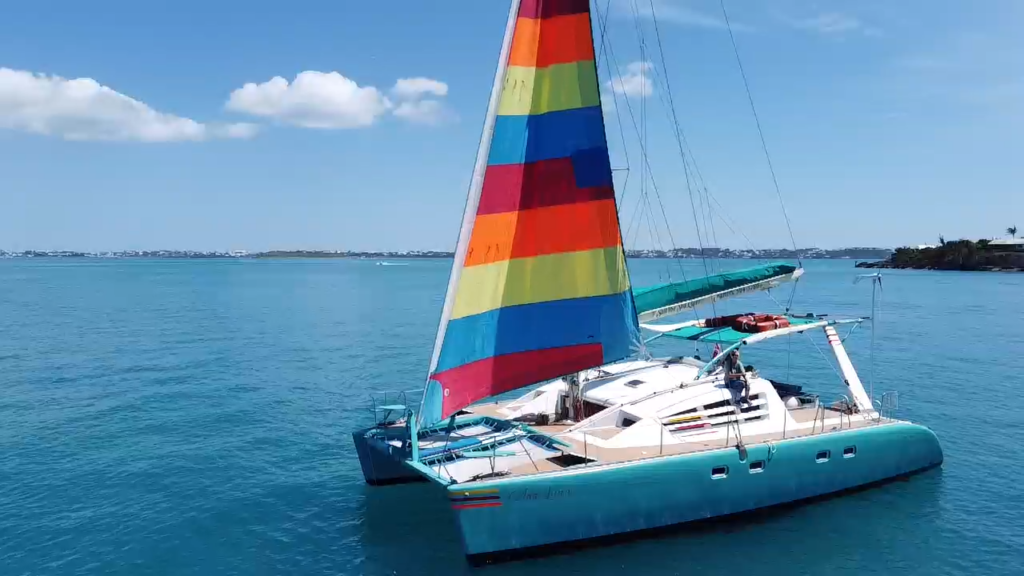 COVID-19 regulations and restrictions are in place.
These rules change often for better or worse.
Ana Luna team to committed to abiding, helping avoid virus spread.
Guest numbers, eve curfew, sharing of foods, are all regulated.
Mask use is required while aboard. Hand sanitizer if going below to bathroom.
Guests asked to sit with their pod. Ana Luna has numerous locations for couples or groups of four. Crew might ask to assign these areas to best social distance comfortably.
Some cruises might be modified to abide by current regulations.