Ana Luna Catamaran
Adventures in Paradise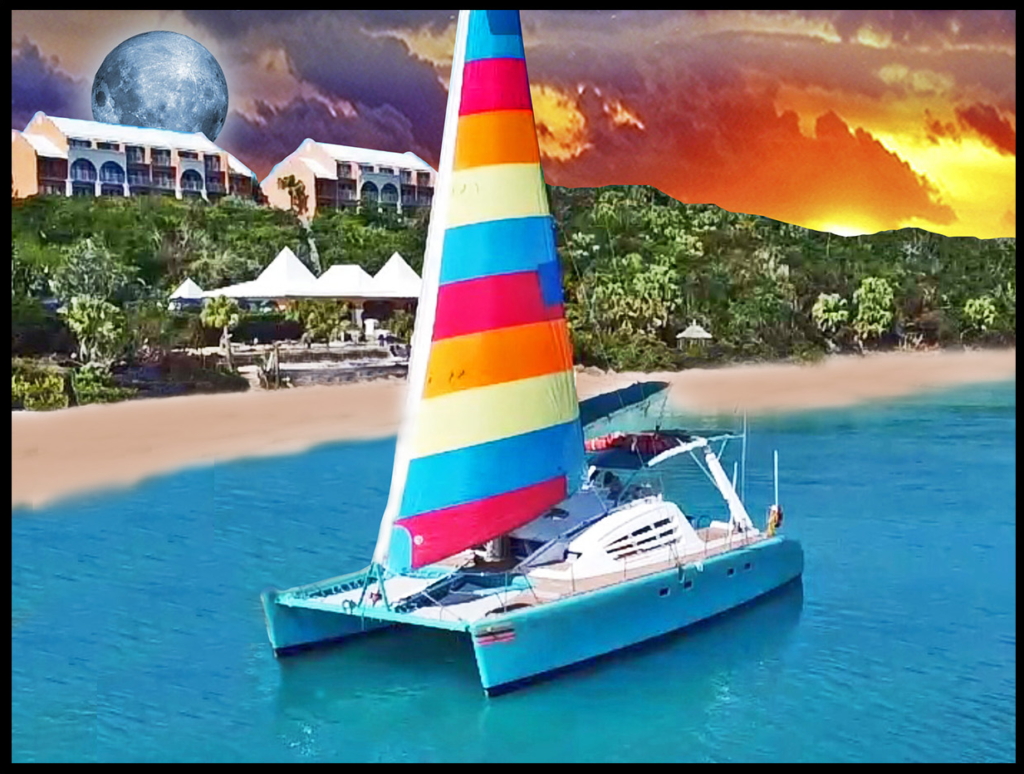 2022 intimate cruise season begins March 17.
Sail Grand Prix Foiling Catamaran Competition Cruise, May 14 – 15, 2022
Special event, come watch the races with us. Click for more info
Cruise Options
Group Cruises begin May 1, 2022.
Group Cruises are a great way to enjoy Bermudas waters as a single, couple or small group. All Ana Luna Cruises (morning, afternoon, sunset, glow worms, special events) are offered as a group cruise on Tuesdays, Thursdays & Sundays (abet with a six guest minimum & May 1-Oct 31).
Pricing is minimal, @$79 or $89pp, drinks and gratuity paid in cash at conclusion of outing.
Ana Luna capacity is up to 40 guests; 24 if covid restrictions are in place.
When Covid protocols are on place Ana Luna must enforce them, same with responsible drinking regulations. Thanks for your understanding.
Intimate Cruises
Ana Luna has reduced the billable guest count to the absolute minimum of 6 due primarily to Covid issues and concerns. Intimate Cruise refers to sailing with only known family and friends ( no stranger danger ).
Intimate Cruises sail Morning, Afternoon & Sunset on M,W,F&Sat. Billing reflects the six guest minimum, drinks and gratuity are not included in pricing.
Cruise options and upgrades include the addition of more hours to enjoy the waters, additional guests up to government mandated maximum of 40 (24/covid), meals aboard, etc. (Services incur fees).
Ana Luna can customize any cruise to suit most every need, don't hesitate to call or email.
Hope to see you on Bermuda's Azure waters!
Ana Luna Team
The Ana Luna team hope you enjoy visiting our website, please don't hesitate to contact the captain.
We welcome you aboard with Love in our Hearts!
Ana Luna Catamaran
Captains & Crewpersons