Unique intimate overnight stay aboard Ana Luna Catamaran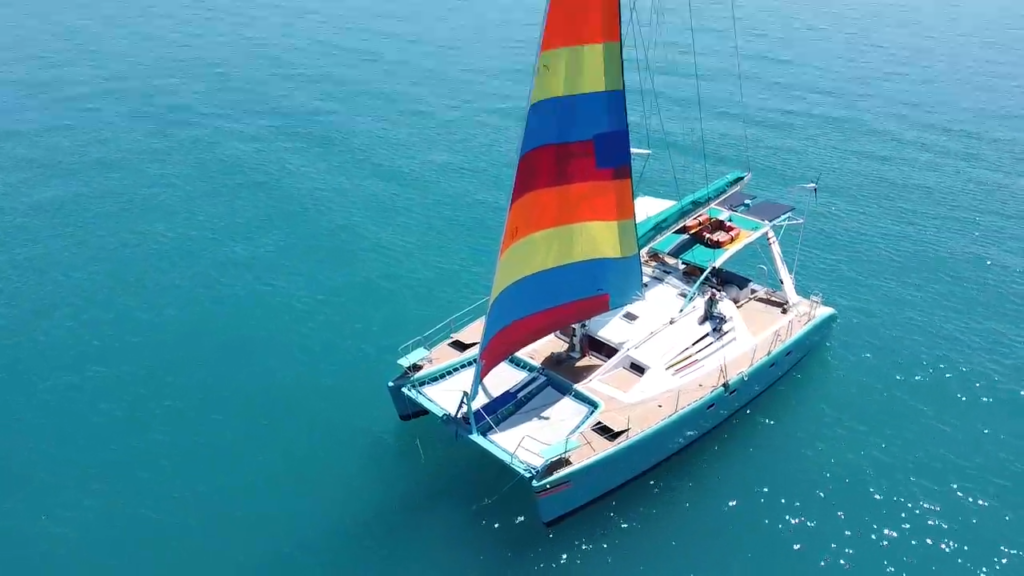 Ana Luna Catamaran welcomes up to six 'pod' members aboard for a unique evening on Bermudas beautiful protected waters.
Guests board at conclusion of sunset cruise ( guests may join sunset cruise and/ or morning cruise @50% discount).
Yacht is anchored in a protected private bay & optional dinner of your choice is served.
Guests may retire to their cabin, each with ensuite bathroom, or sleep under the stars.
Come morning, fresh coffee or tea along with full breakfast is prepared by the captain.
Ana Luna then docks at 9 am, guests may then depart for earthly activities or stay aboard for the scenic morning cruise.
Cost for one or two guests in one cabin is $475, billed on PTIX.
Additional guests cost is $145/cabin.
Three course dinner for two with paired drinks is $150, add $75 per additional guest.
Cleaning fee for a single night is $75/ cabin. Fee is waived for multiple nights.
Guests may book the yacht for the entire day and night with meals and drinks included, base rate for the 24 hour full service option is $1,950 for initial two guests in one cabin.
Gratuity 15% is greatly appreciated.