Unique intimate overnight stay aboard Ana Luna Catamaran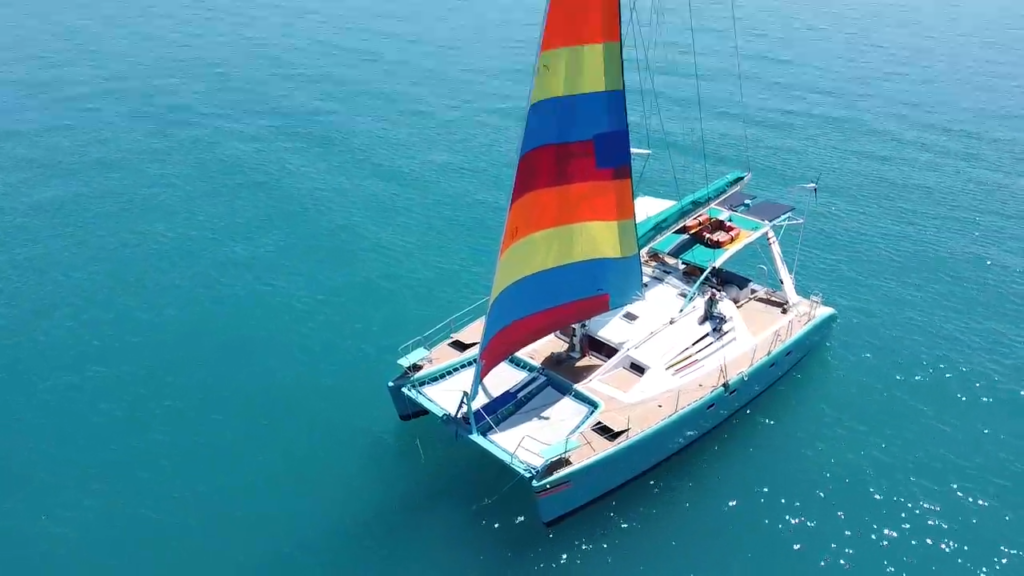 Ana Luna Welcomes up to three couples or a family to stay in three cabins, each with full bathroom. Guests may also sleep on deck or trampolines.
The Yacht is Captained; Anchored or Moored for the stay duration, she does not 'Sail'. Additional times either before the stay or following may be had for the 'additional hours' rate of $200/ hour ( subject of availability).
Details:
Initial stay cost is $475 for two guests in one cabin;
$195 per additional cabin for one or two.
Hours of stay are Sunset to 9 am.
Food: ( breakfast / dinner ) options; from simple to fancy cuisine, to suit your pallet.
Drinks: we are a full bar!
Additional hours may be added either before the stay or afterwards or both.
Cost is $200/ hr.
During additional hours the yacht is good to go for sail, scuba, snorkel, hangout and enjoyment on the private experience.
Other costs include $75 cleaning fee & 15% gratuity for the captain / host.
Initial deposit can be made via 'click to book' through this website.