Total refit completed in 2020, see
below for more details.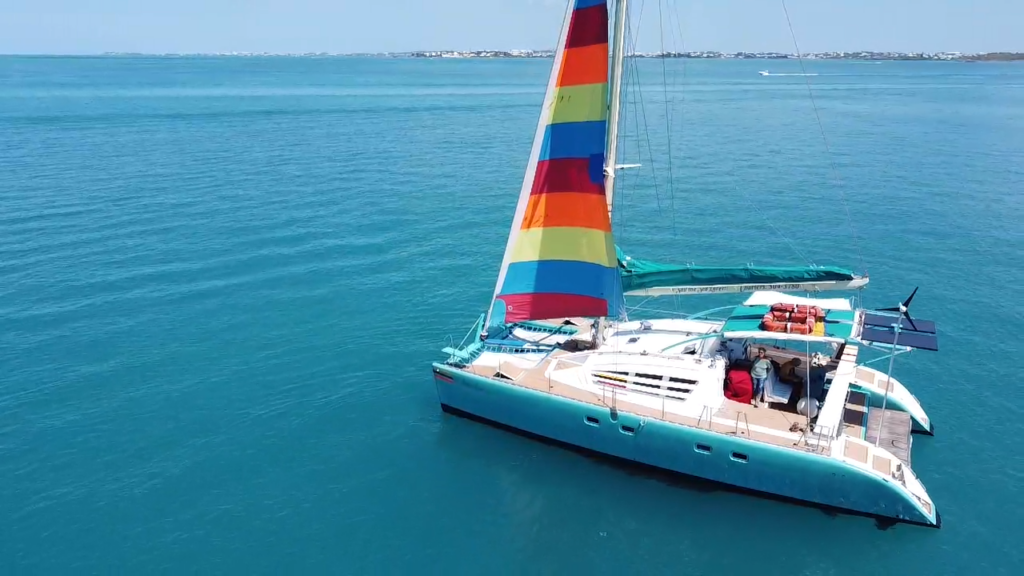 Deck refit.
Teak decks were both screwed and glued down, they had lost a lot of thickness, water was getting into the screw holes and inside the cabins.
Teak was entirely removed with chisels, then thinner to remove glue.
There were a few rotten areas in the balsa core deck, they were chopped out, filled with plastic honeycomb decking material.
All decks and hatches were then fared with resin filler and two layers of thick fiberglass mat put down and fared for flatness.
The synthetic deck material was then cut to size and glued down using weights.
Finally caulking was used all around the new teak material to finish.
Deck was sanded to achieve desired texture.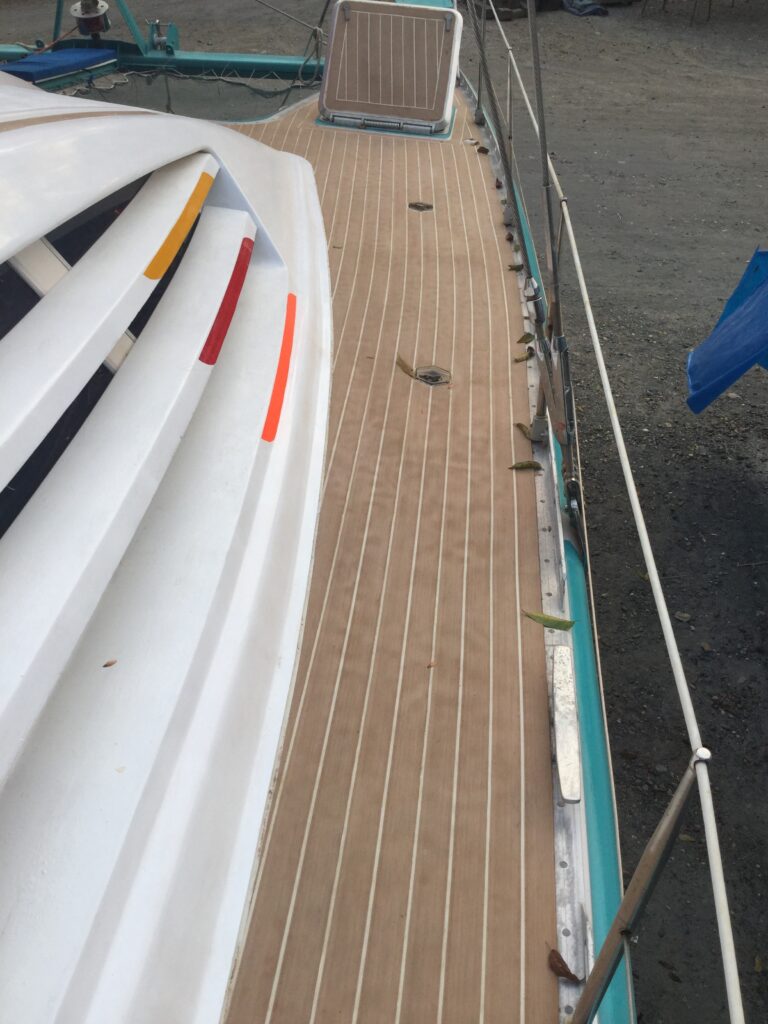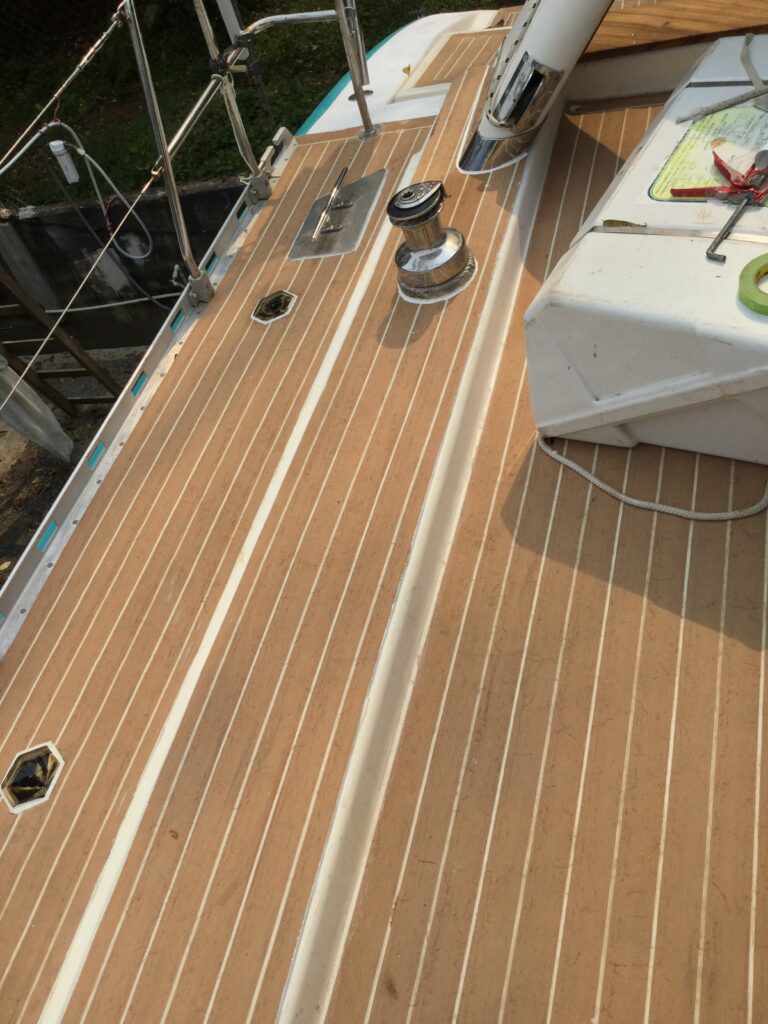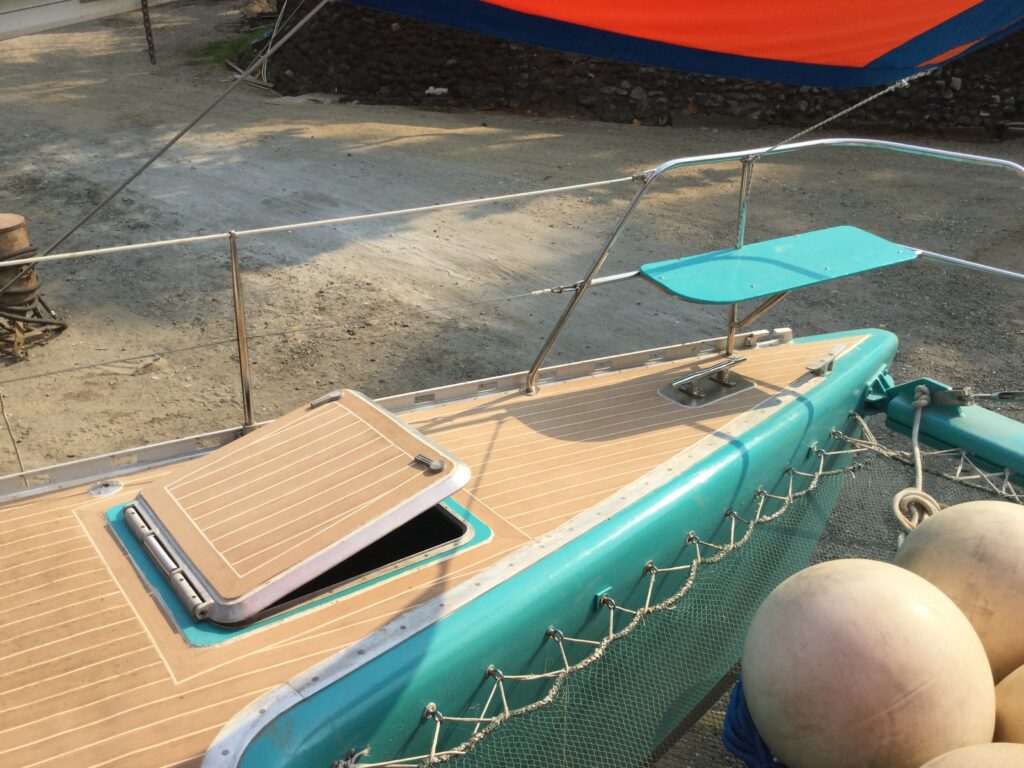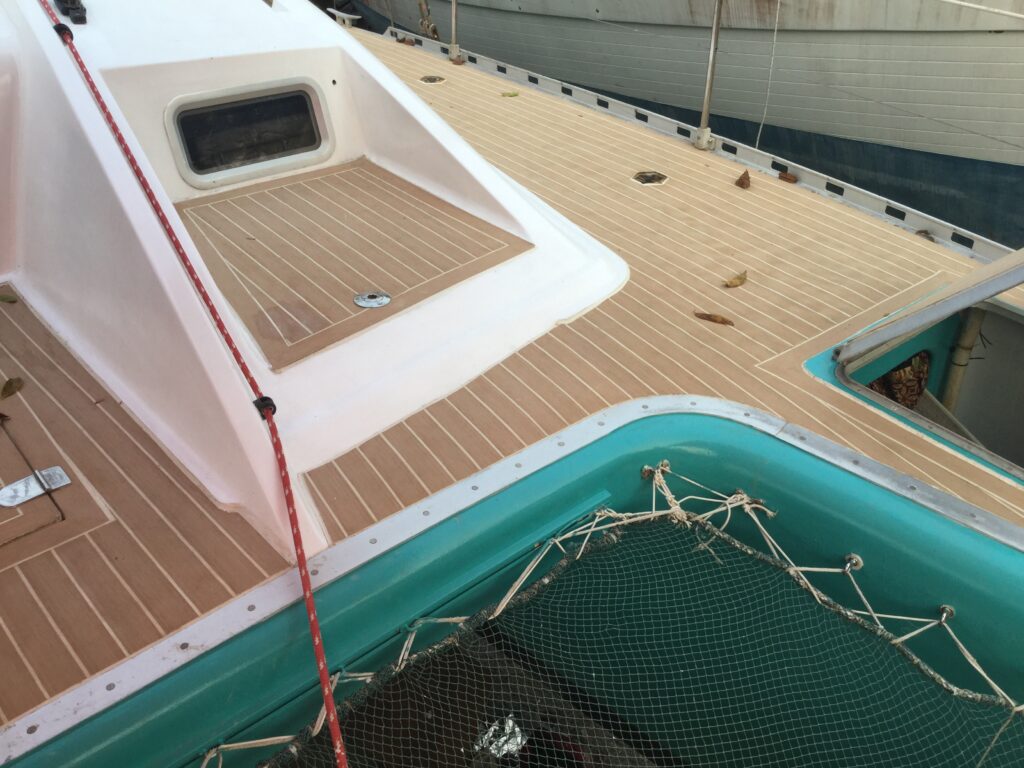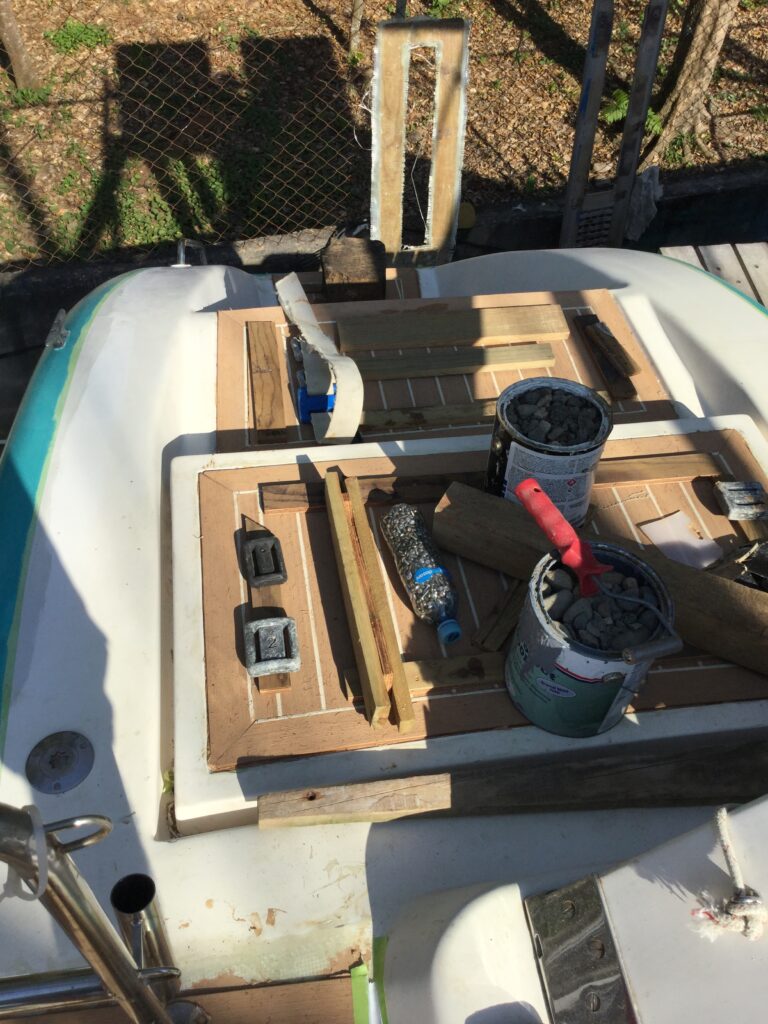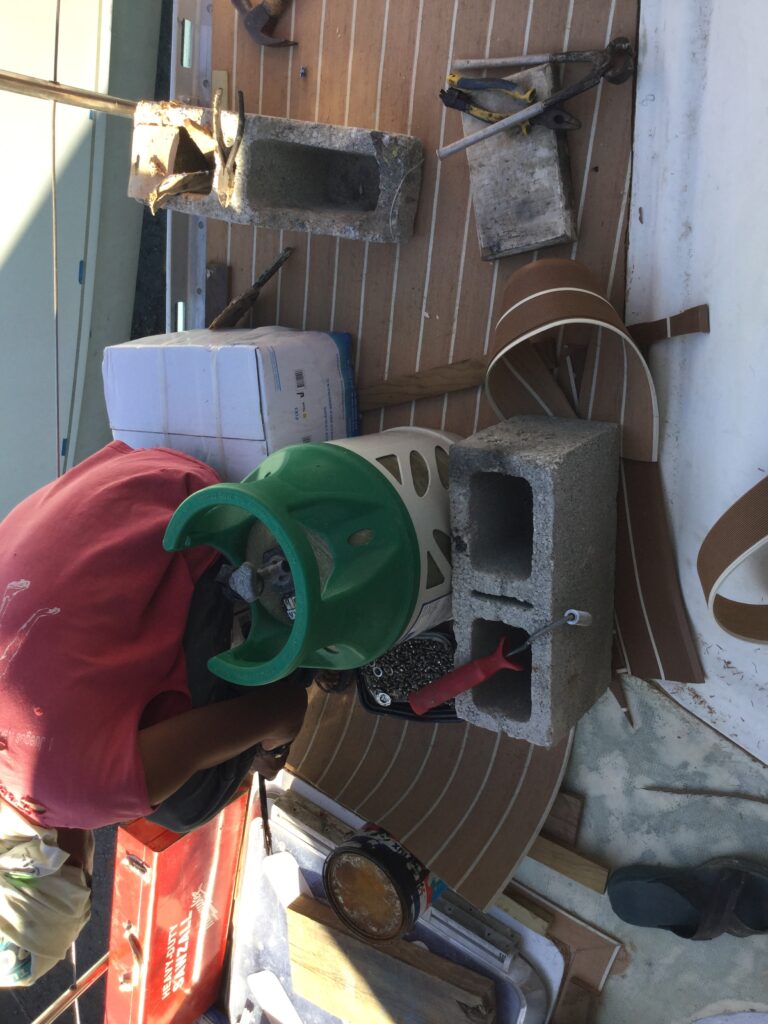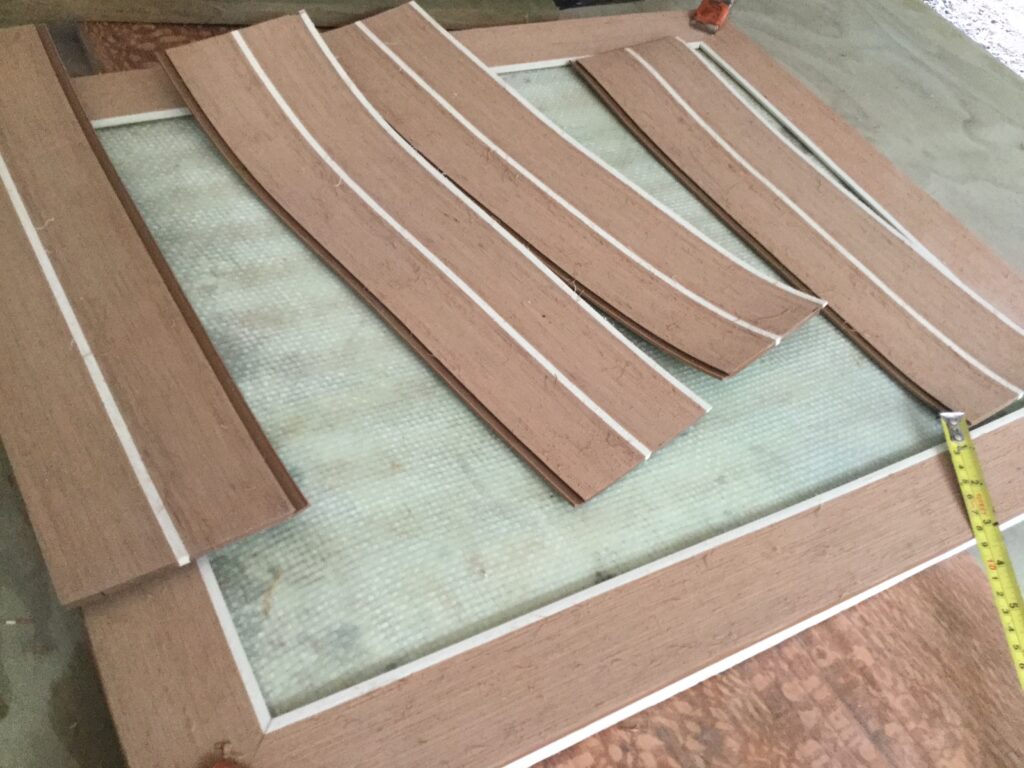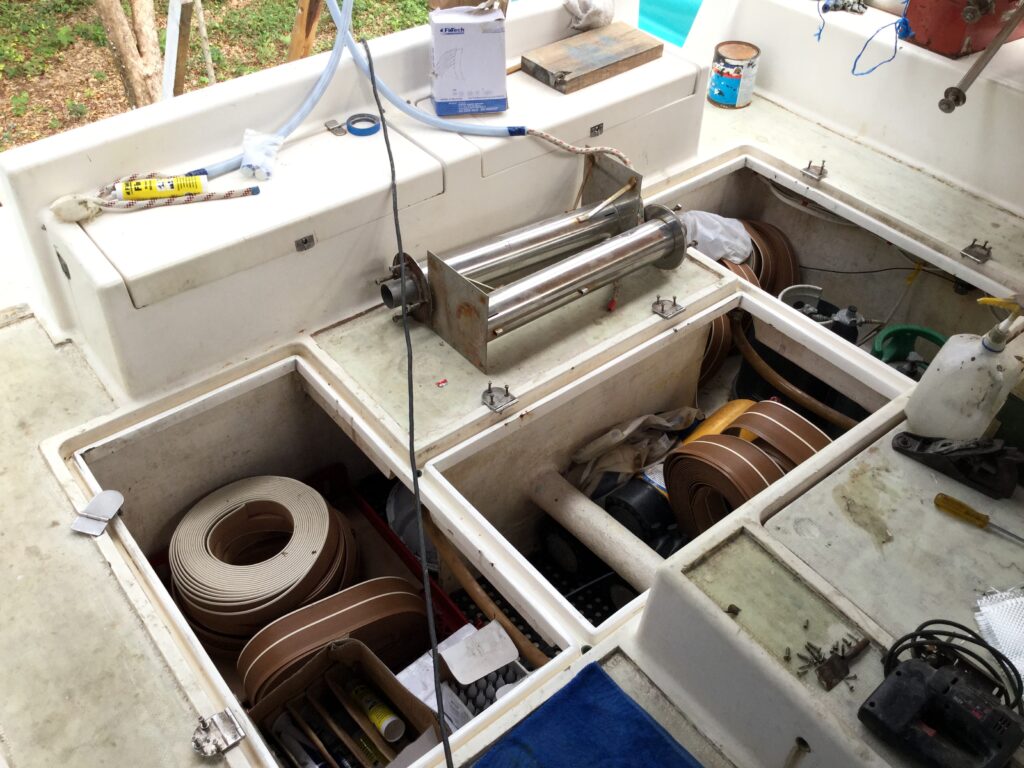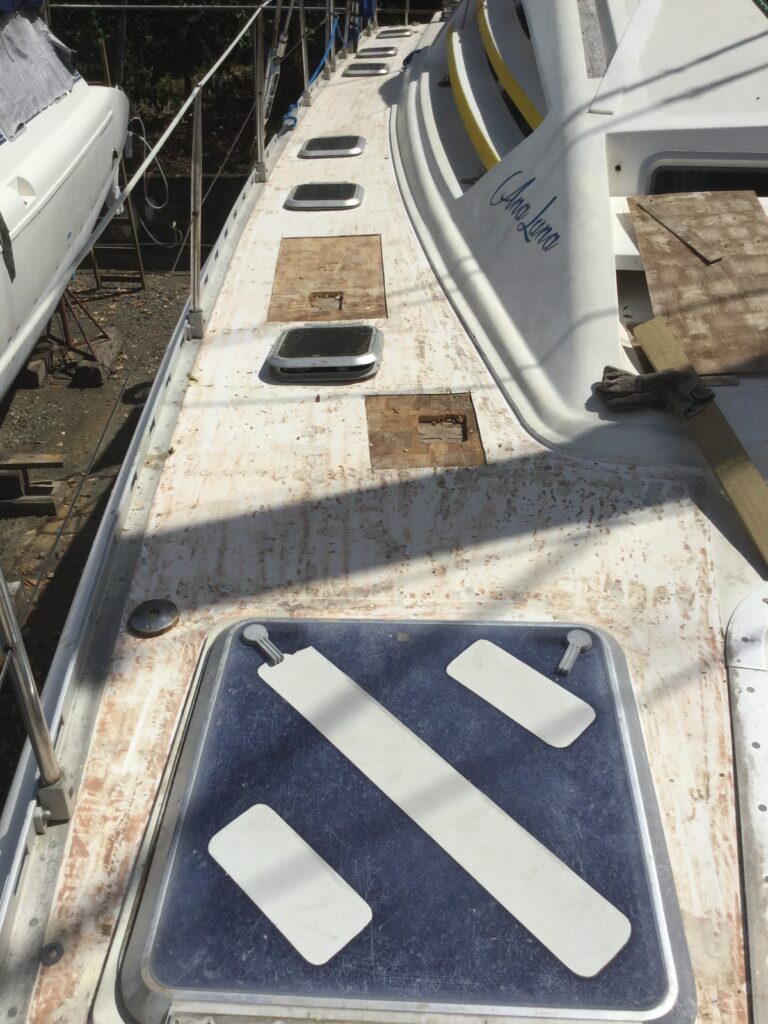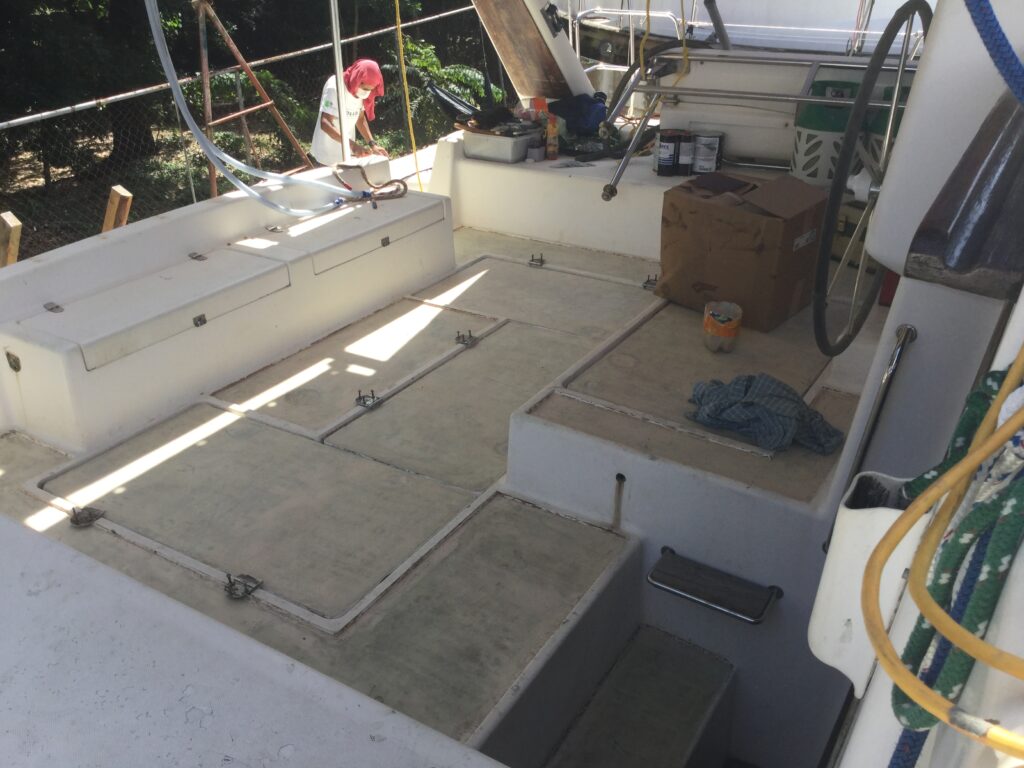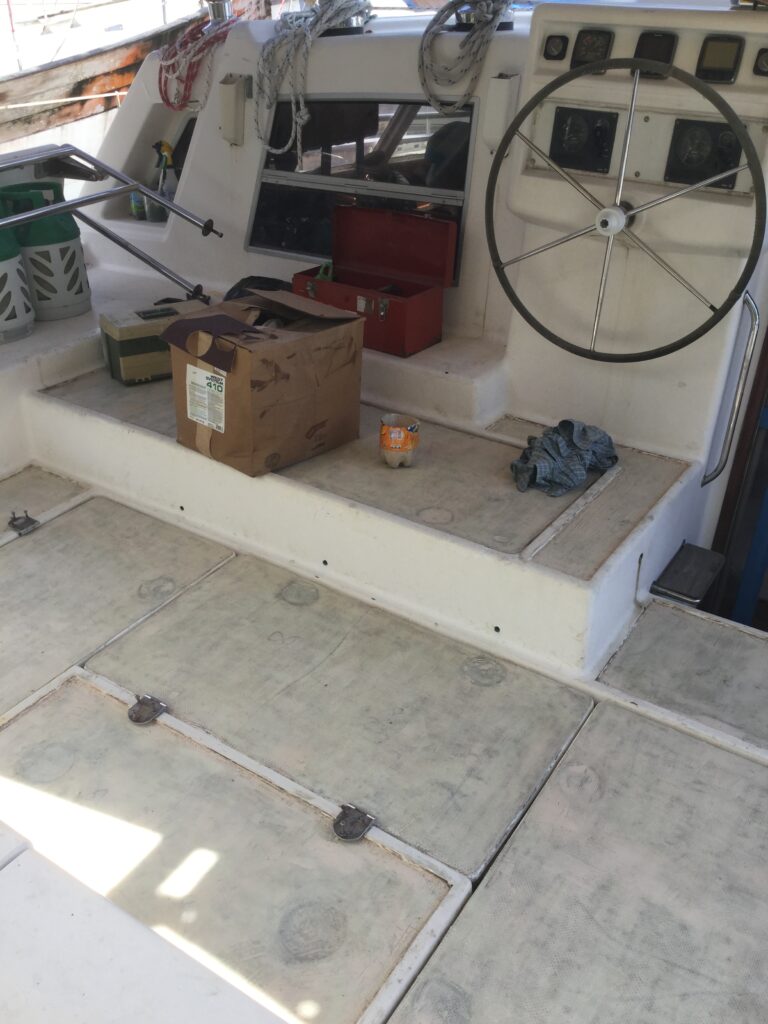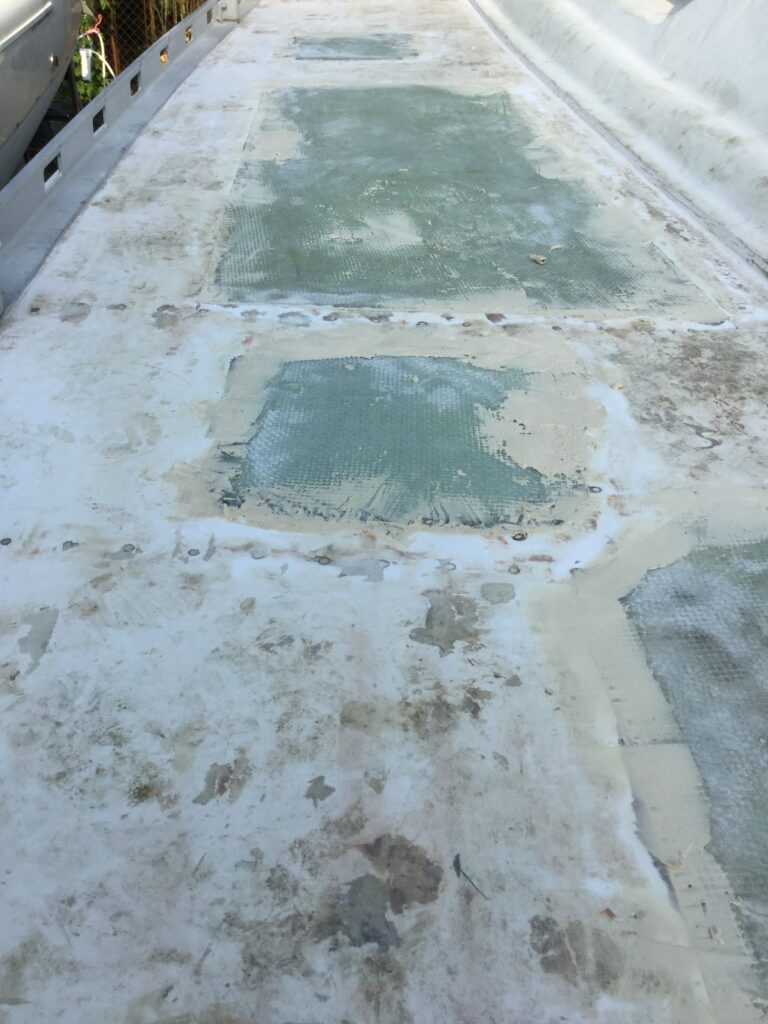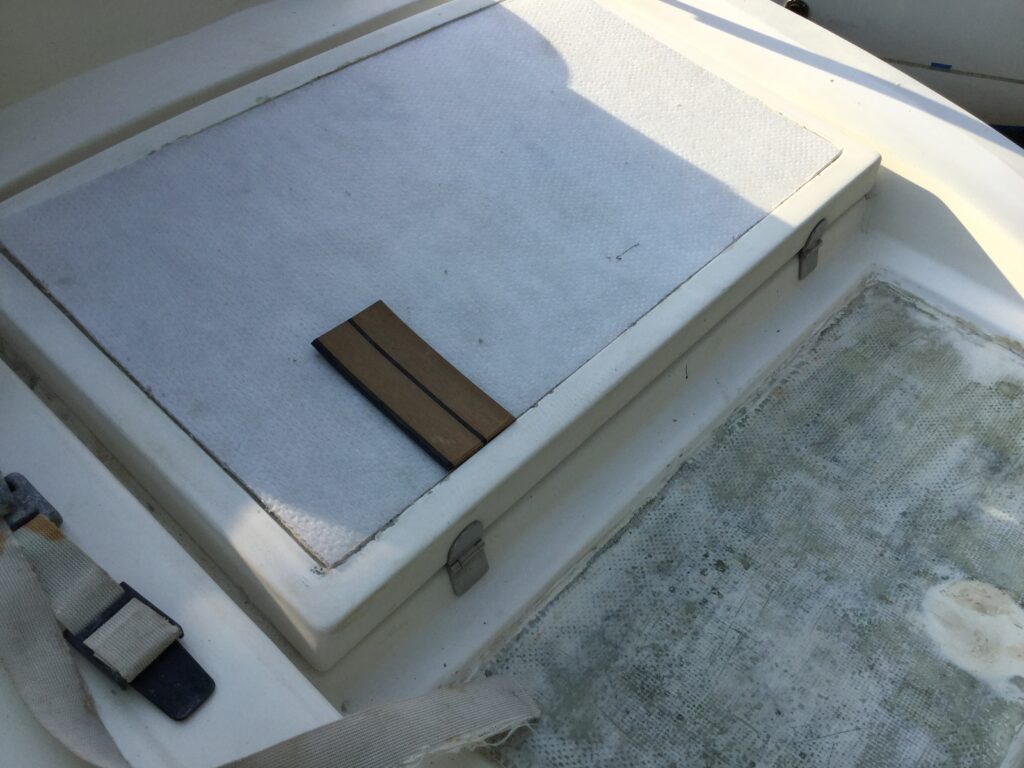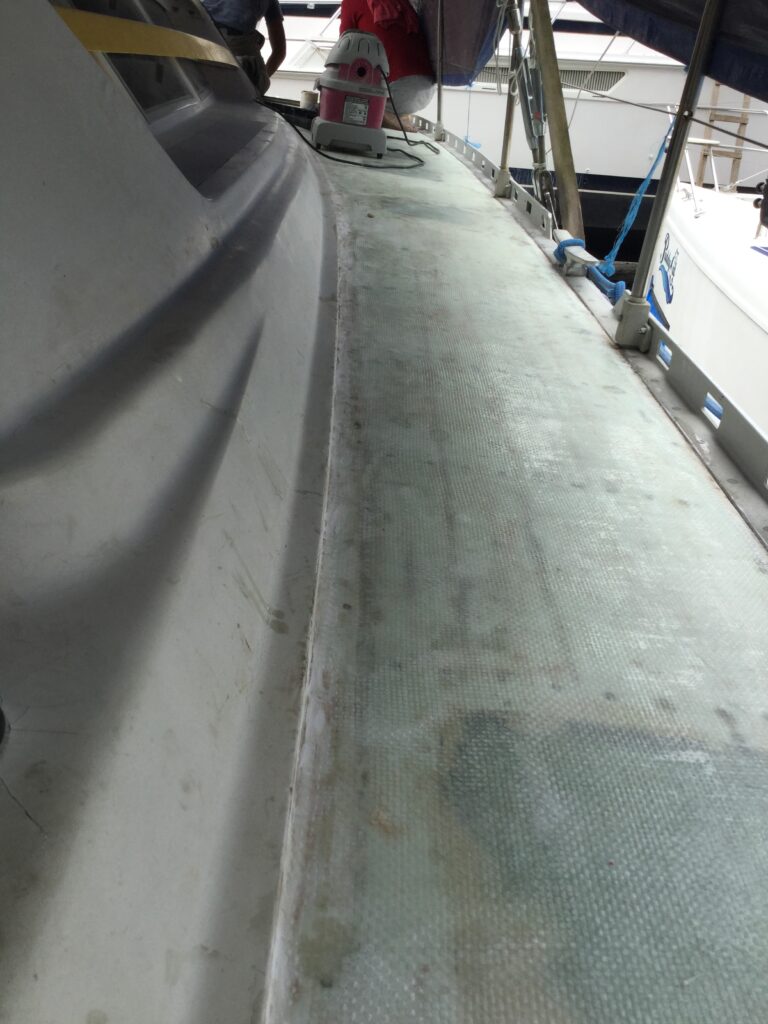 Below waterline
Old bottom paint was completely removed, chipped and sanded.
Five coats of special primer for underwater use was applied to really seal the bottom.
Two coats of Micron 99 anti fouling paint applied.
Topsides were stripped and sanded.
Two coats of primer.
Two coats of turquoise paint.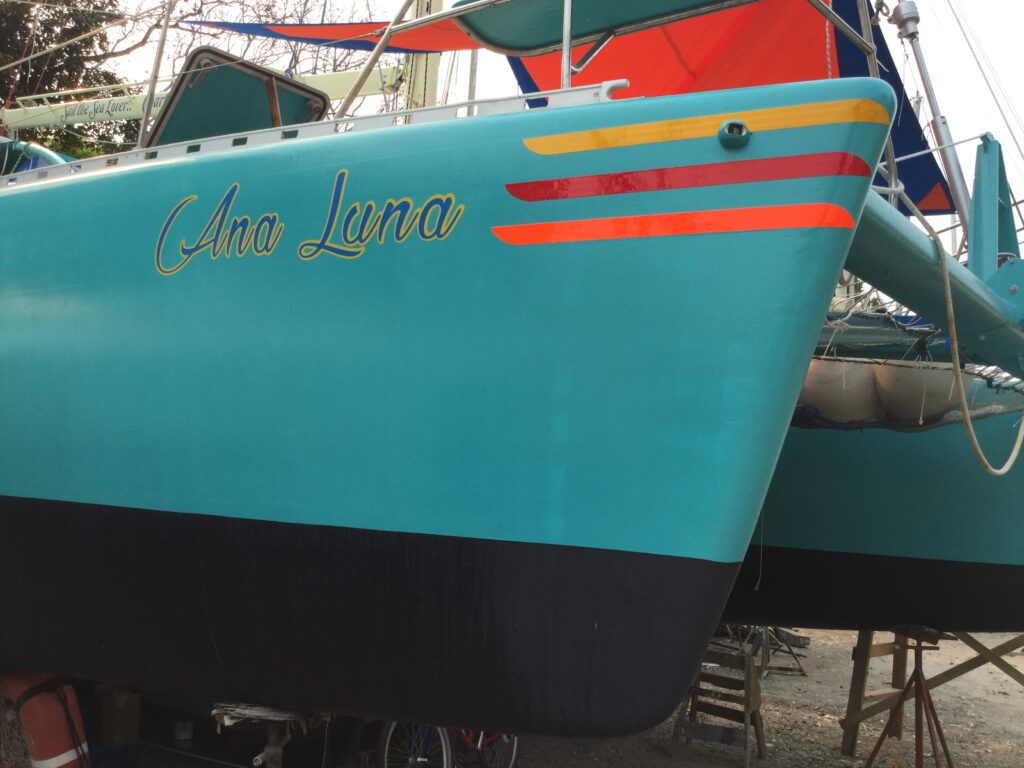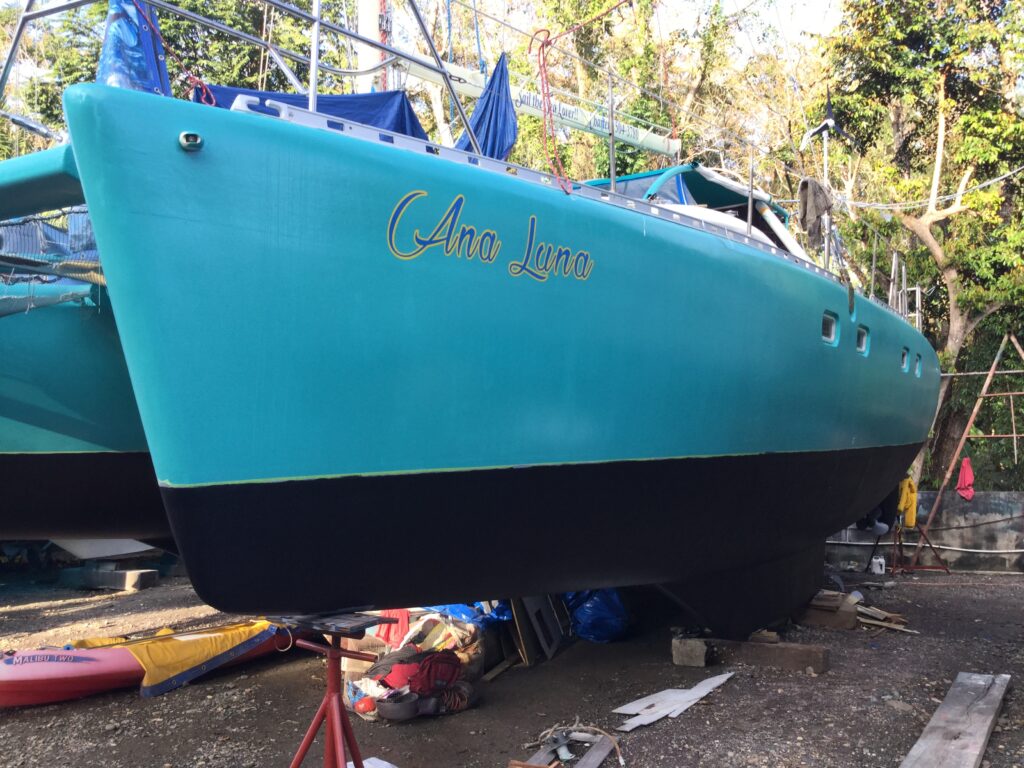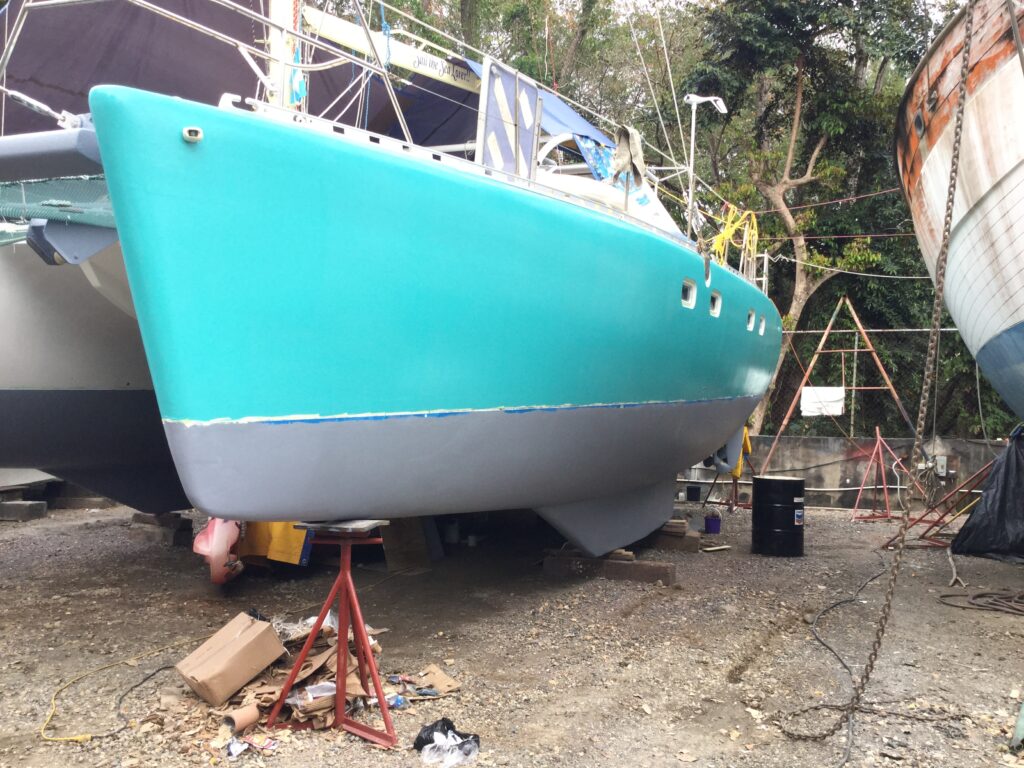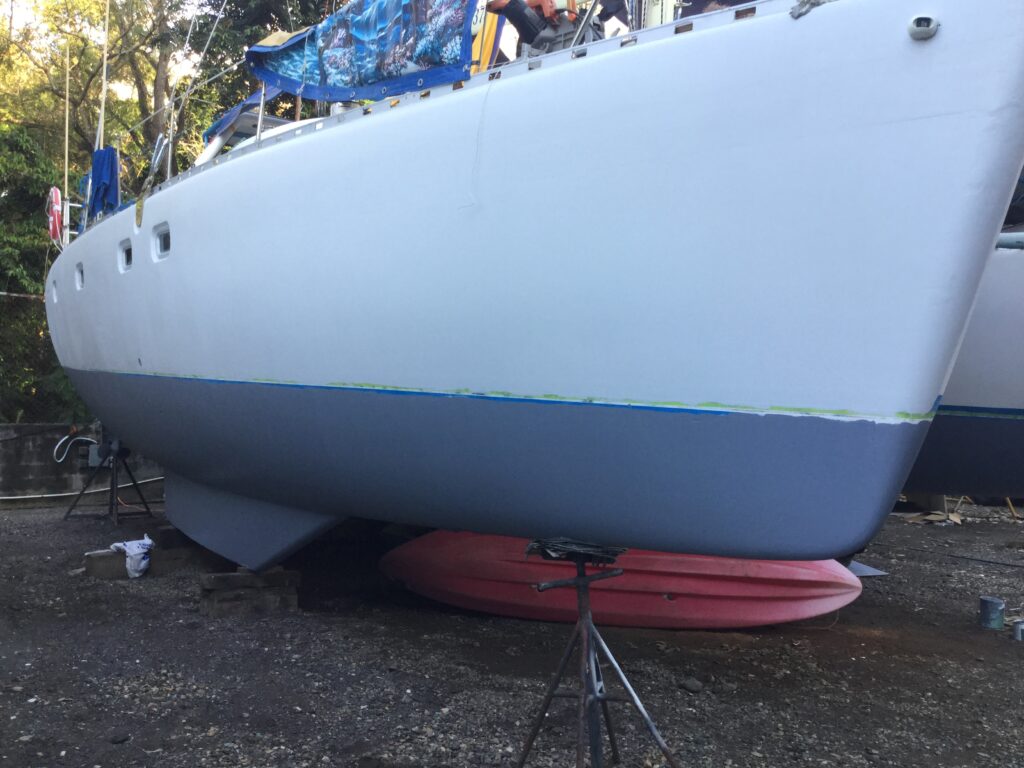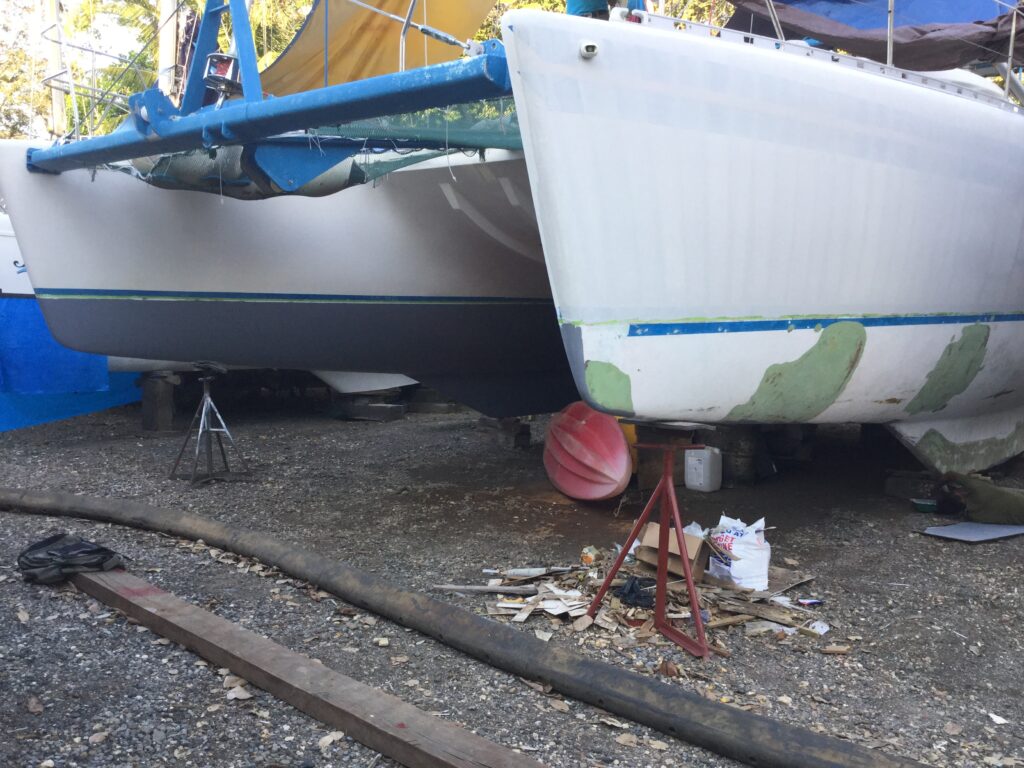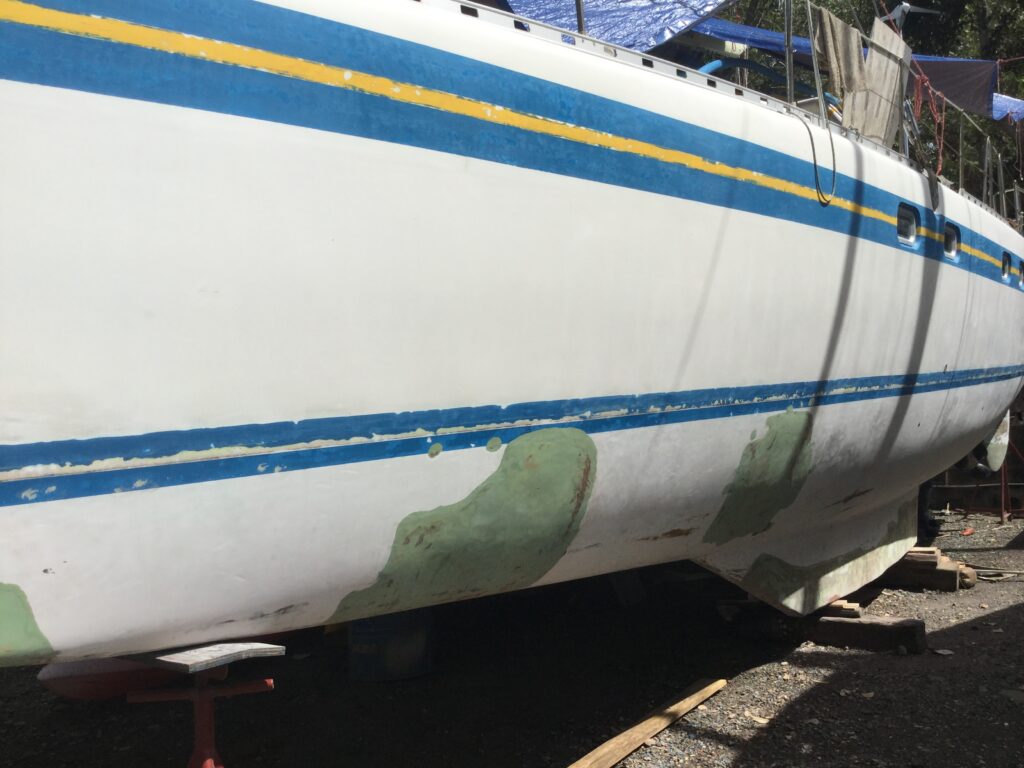 Guanacaste wood on deck
This beautiful and resilient wood was installed to replace arch panels, swim steps, behind the seating area.
These outside areas were oiled with teak oil vs varnish.
Learn more about the wood here.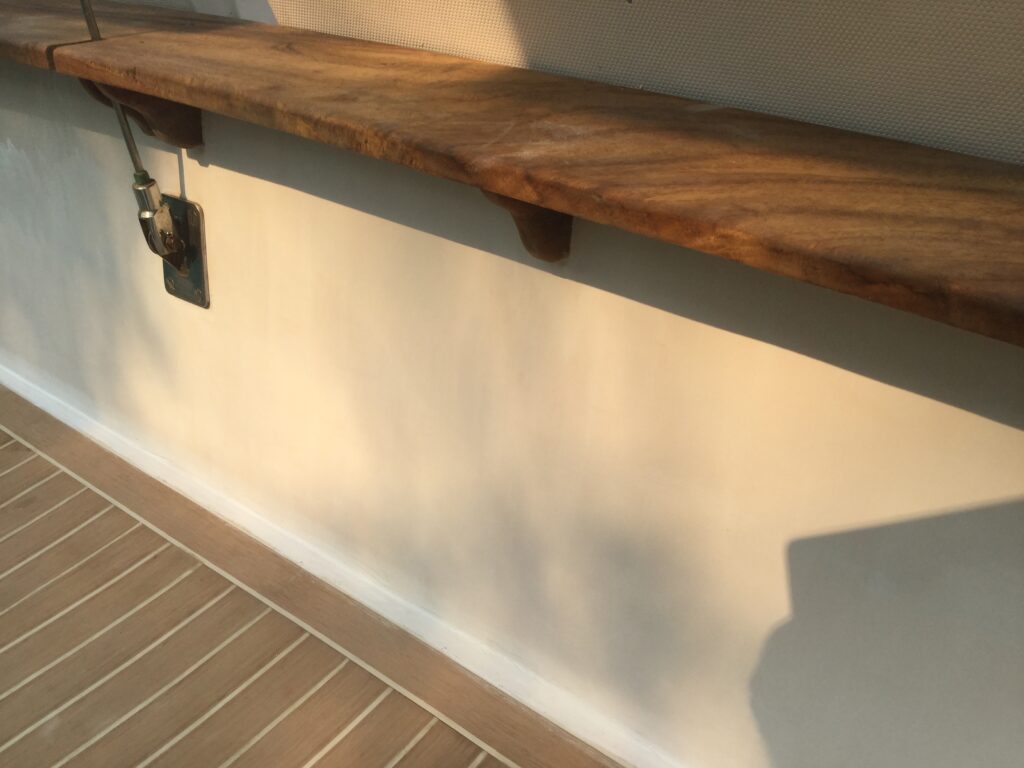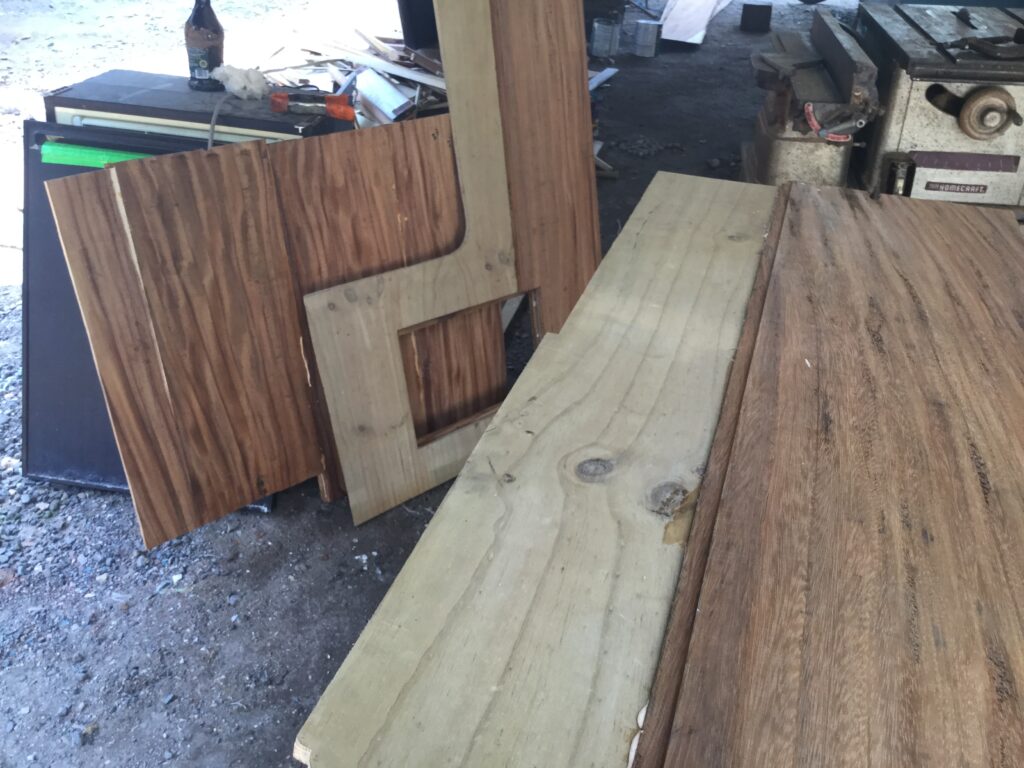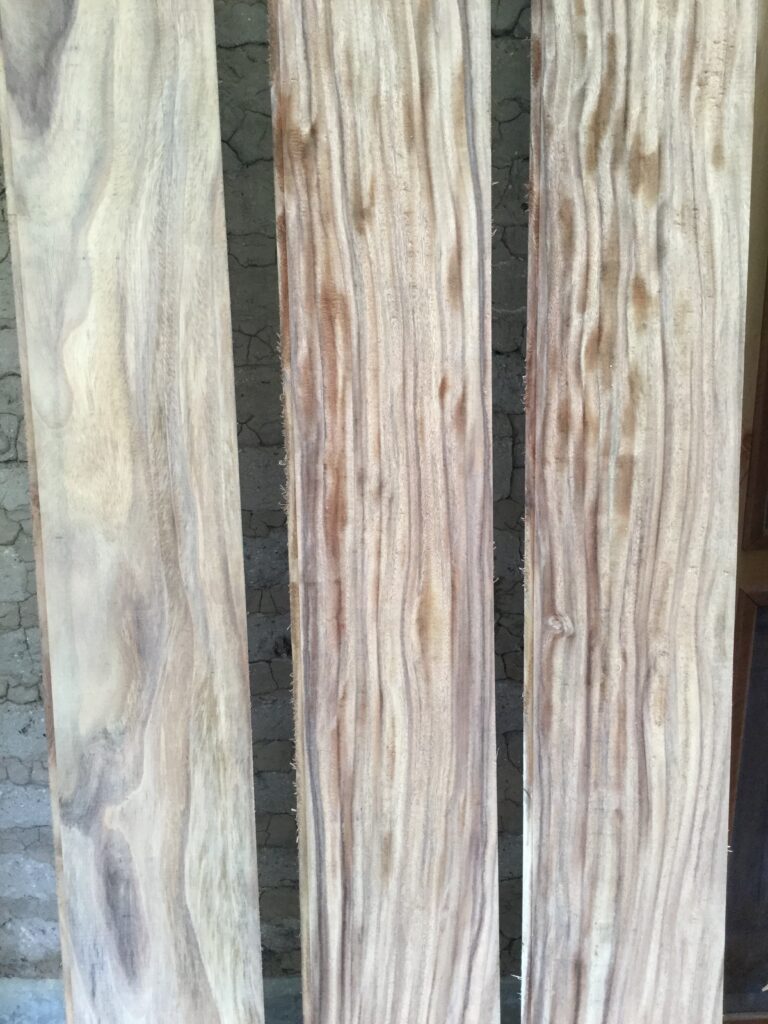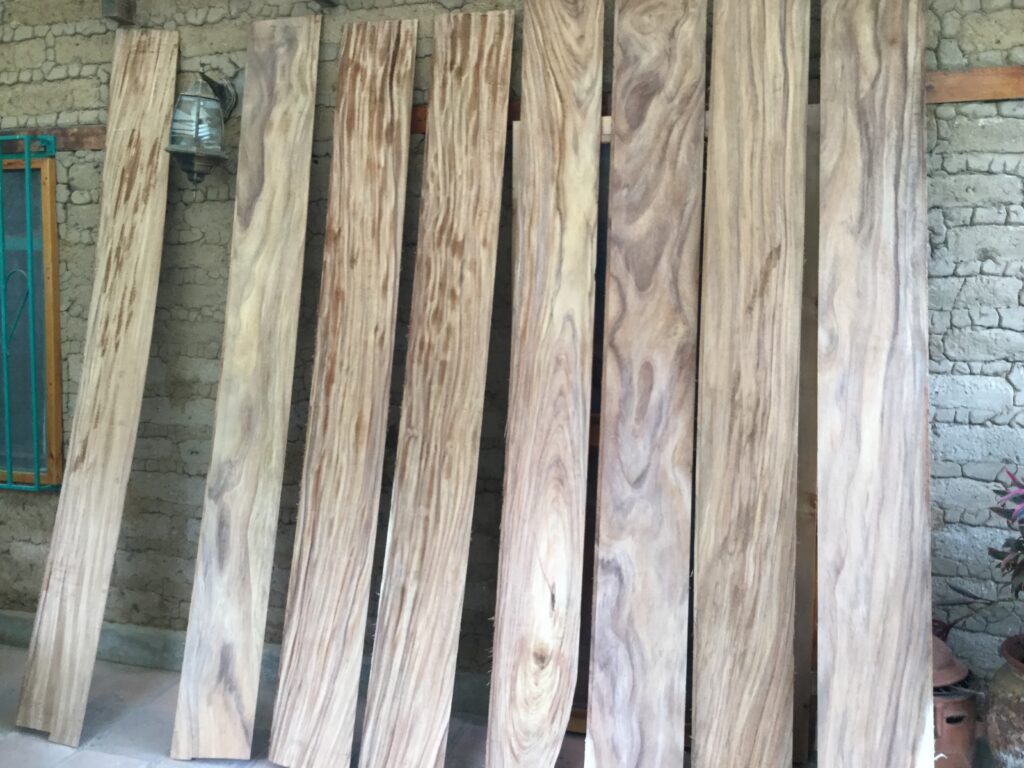 Guanacaste wood inside
New flooring for all cabins
Refitted galley
Bathroom Sink tops
New lighting in cabins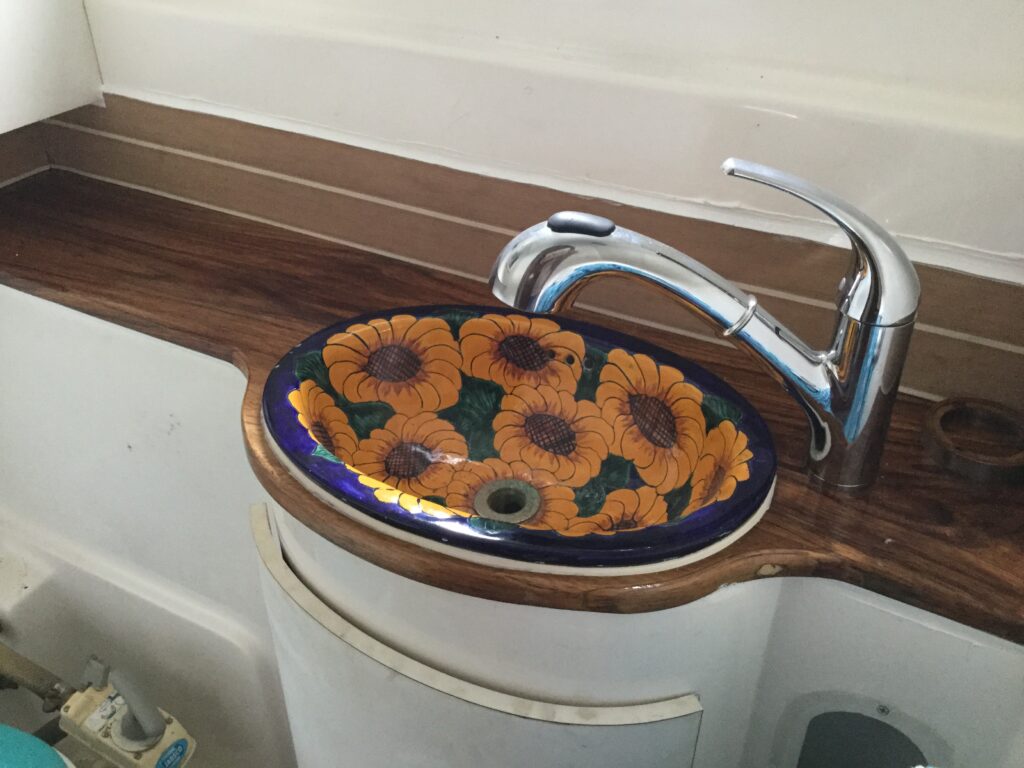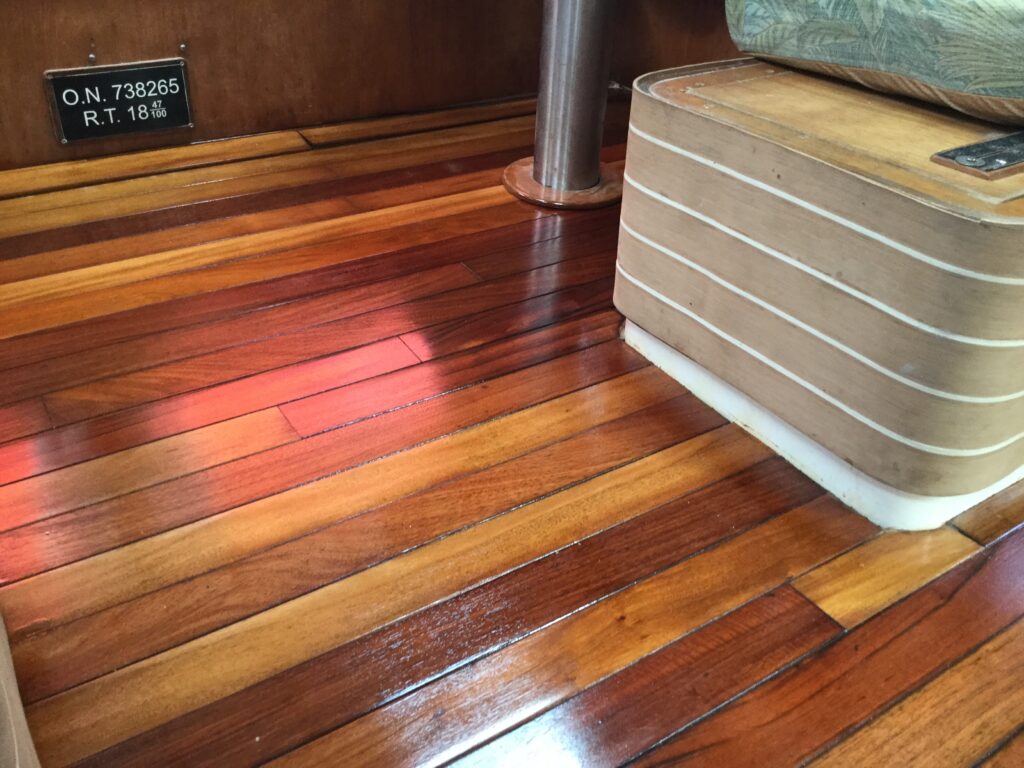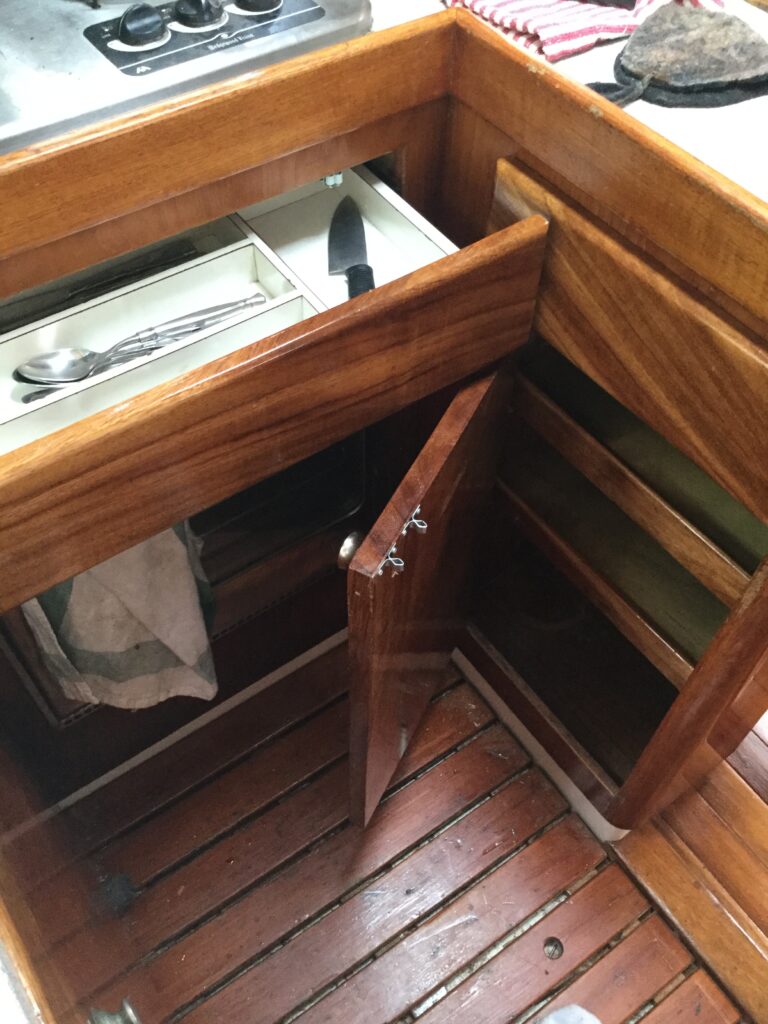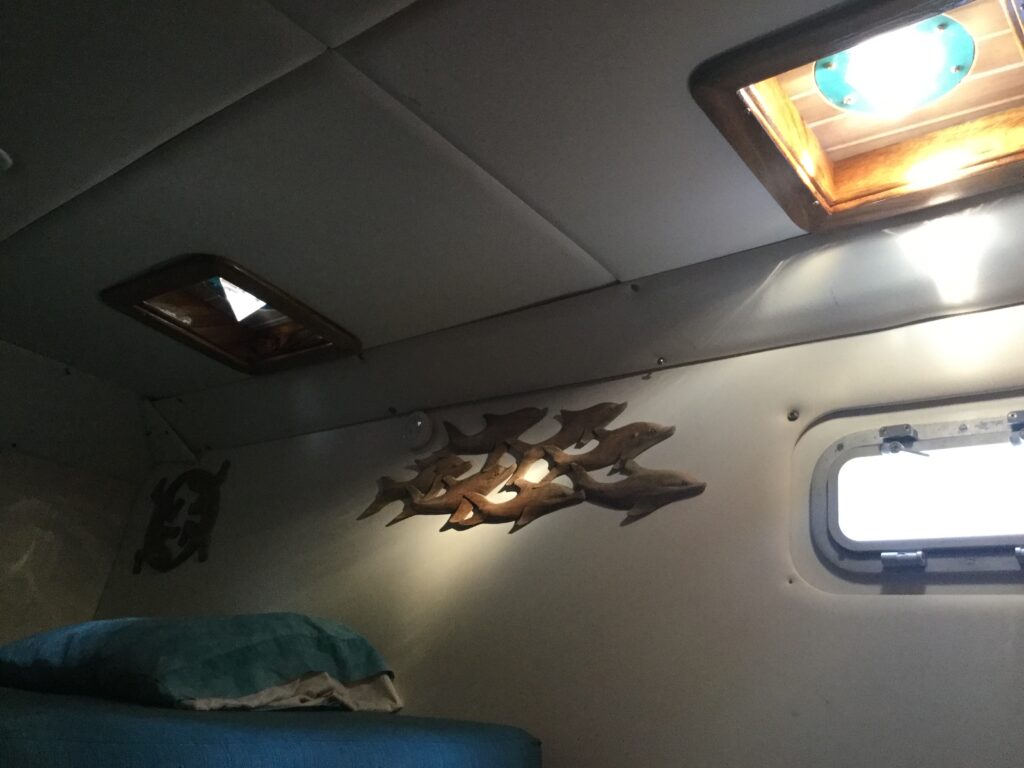 Fantasy cabin creation
Bulkhead wall between forward cabin and crew cabin was cut out.
Wall structure was bolstered with 5 layers of fiberglass.
Small fantasy cabin now adjoins forward cabin, measures 5'x3'
Large hatch was turned 180' and now opens as a wind scoop
Hatch also allows direct access to deck from cabin.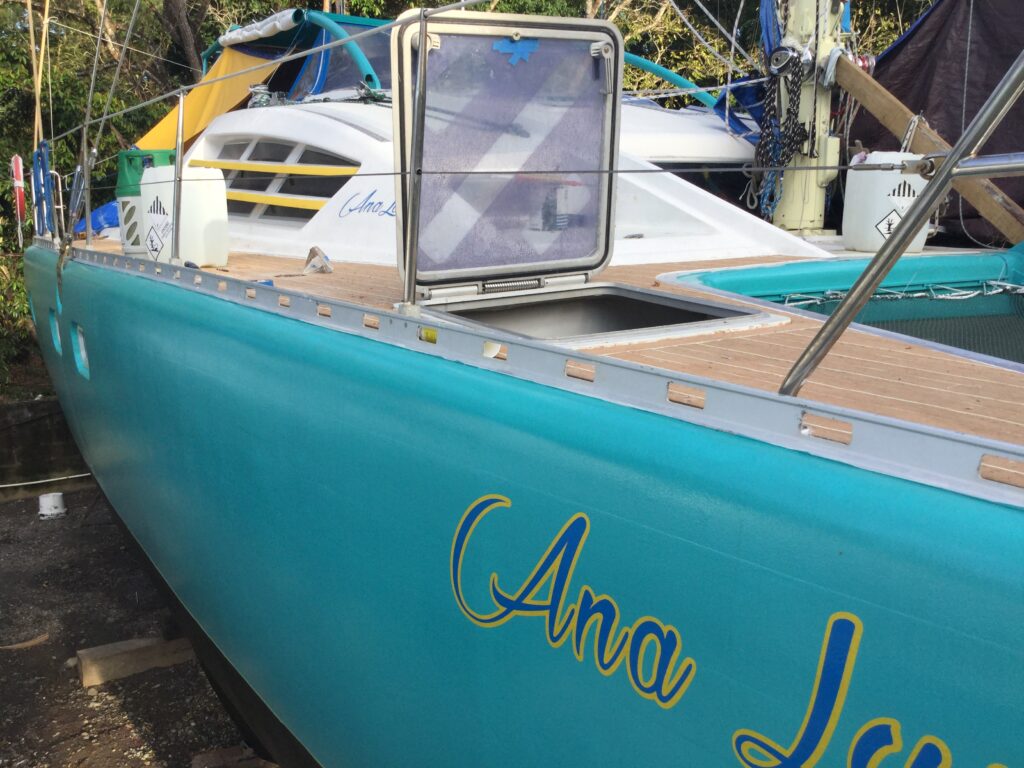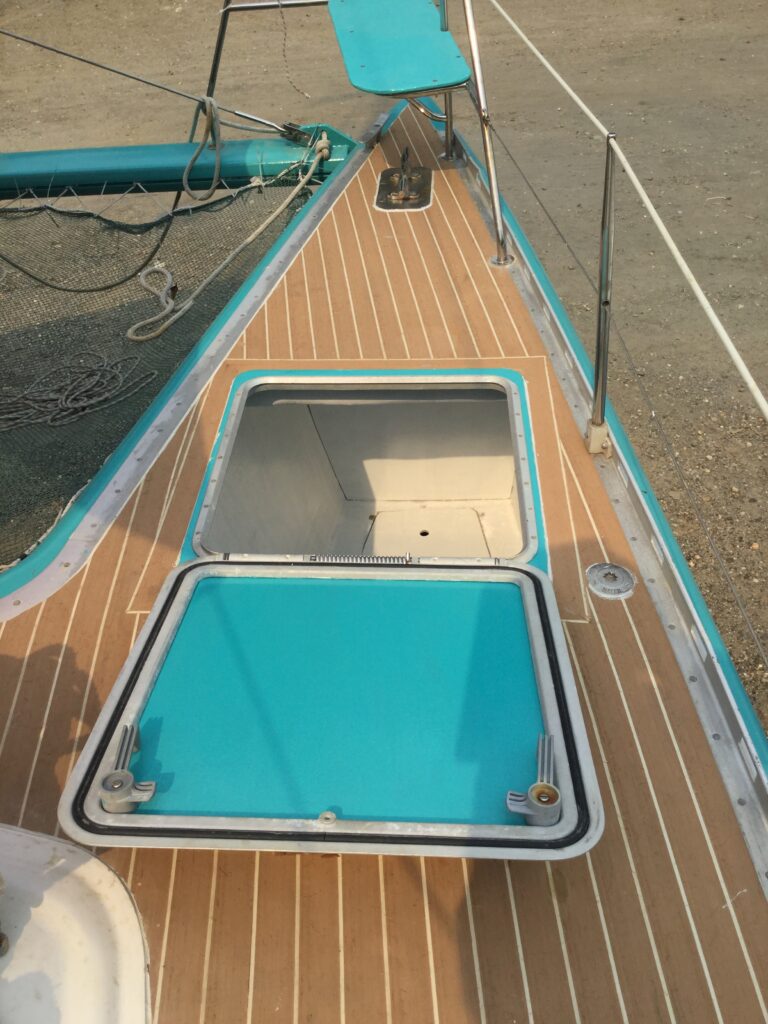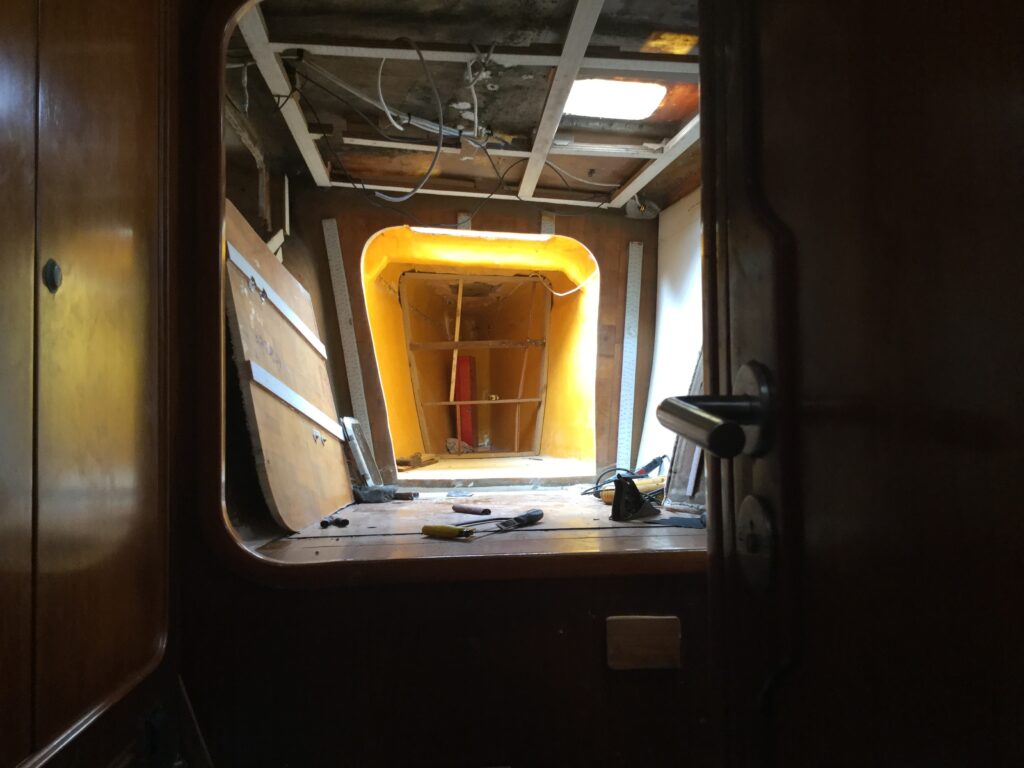 Light prisms
Back in the day light prism s were the only was that natural light was brought into the boat. Prism shape brings a disproportionate amount of light inside considering the small size of prism (4" width )
Two prisms were installed in each cabin.
All overhead hatches were removed, ventilation now by large hatch forward.
No place for future leaking in cabins regardless of conditions.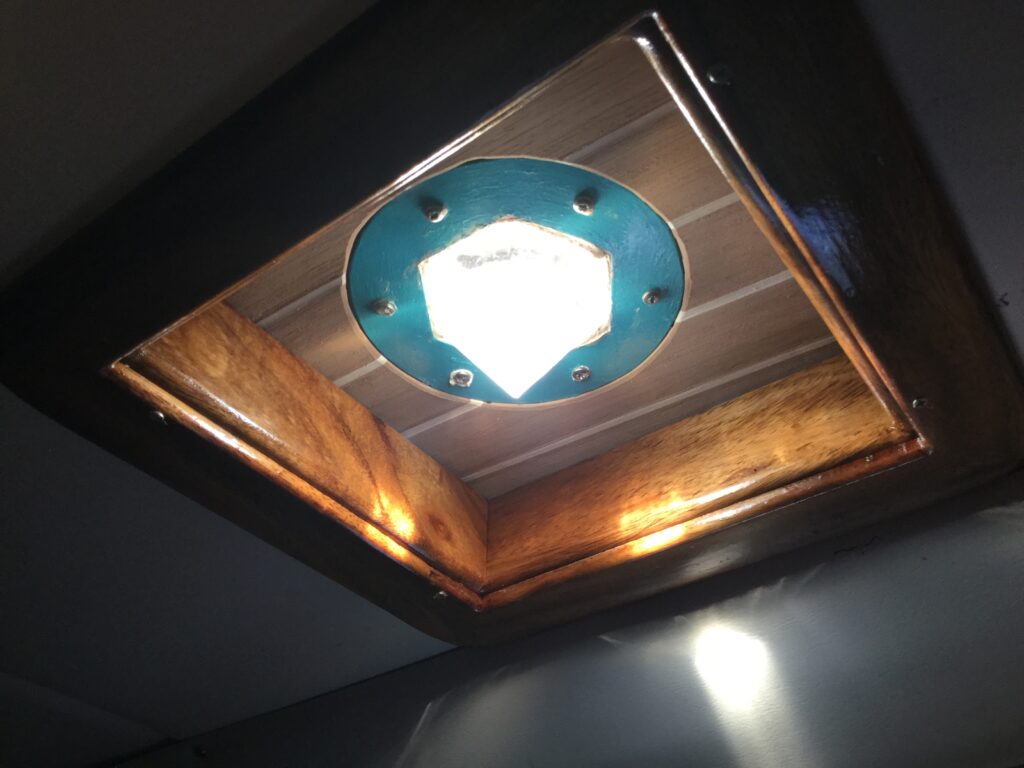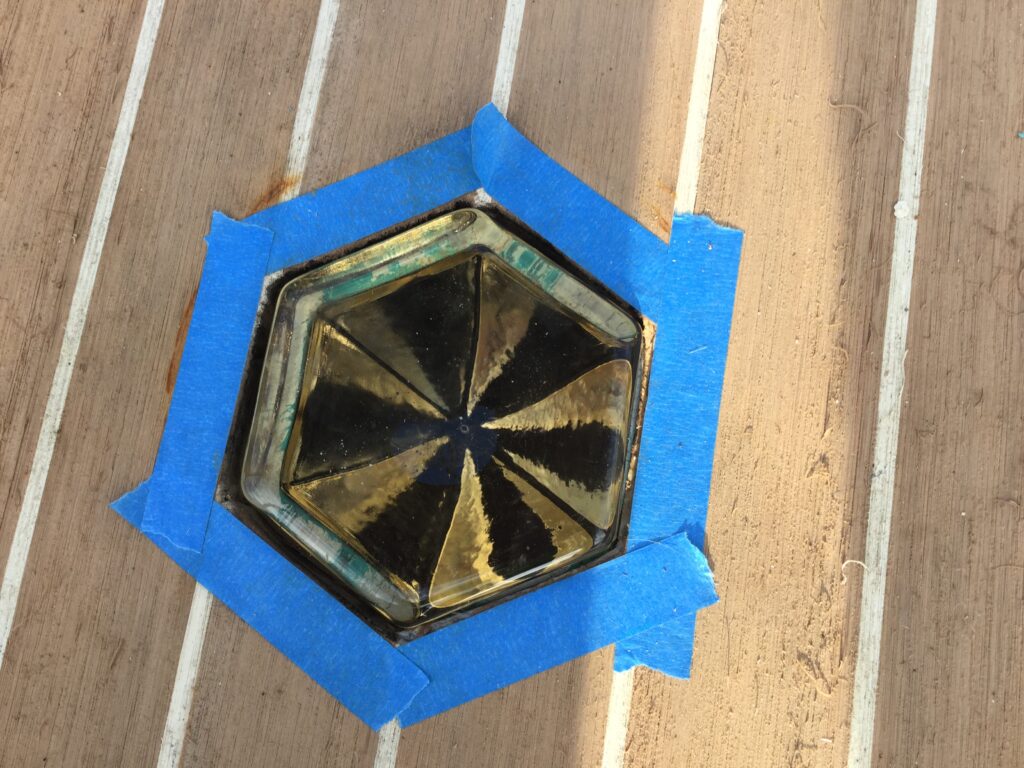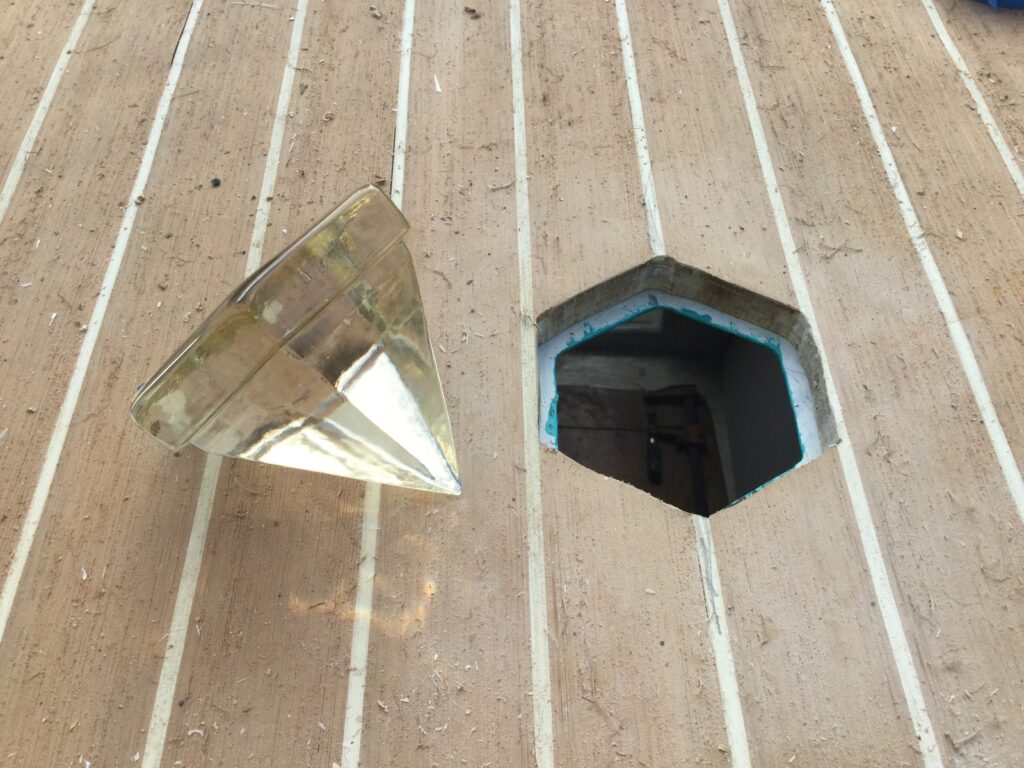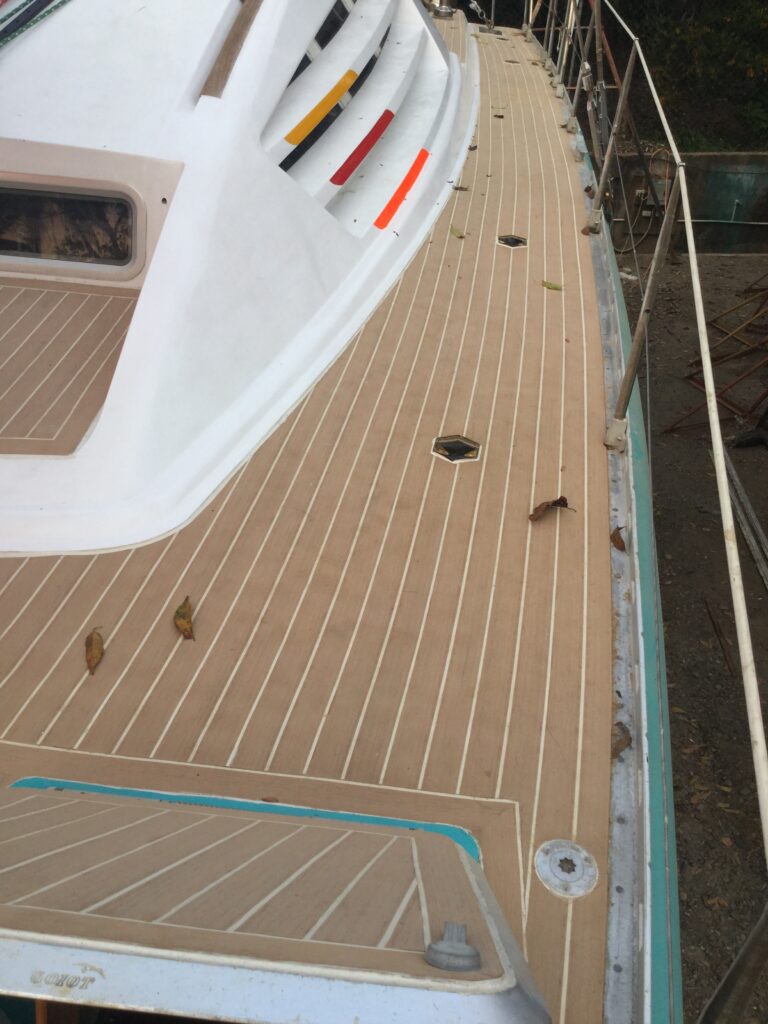 Bimini
Brand new Bimini, shade wings, windscreen were added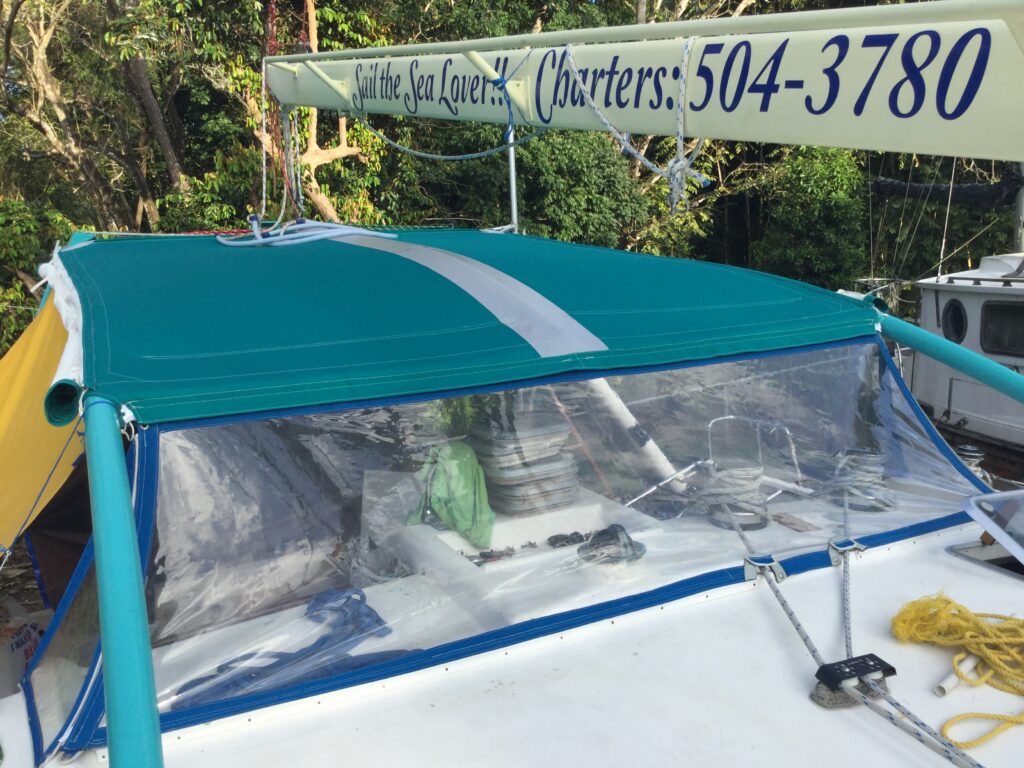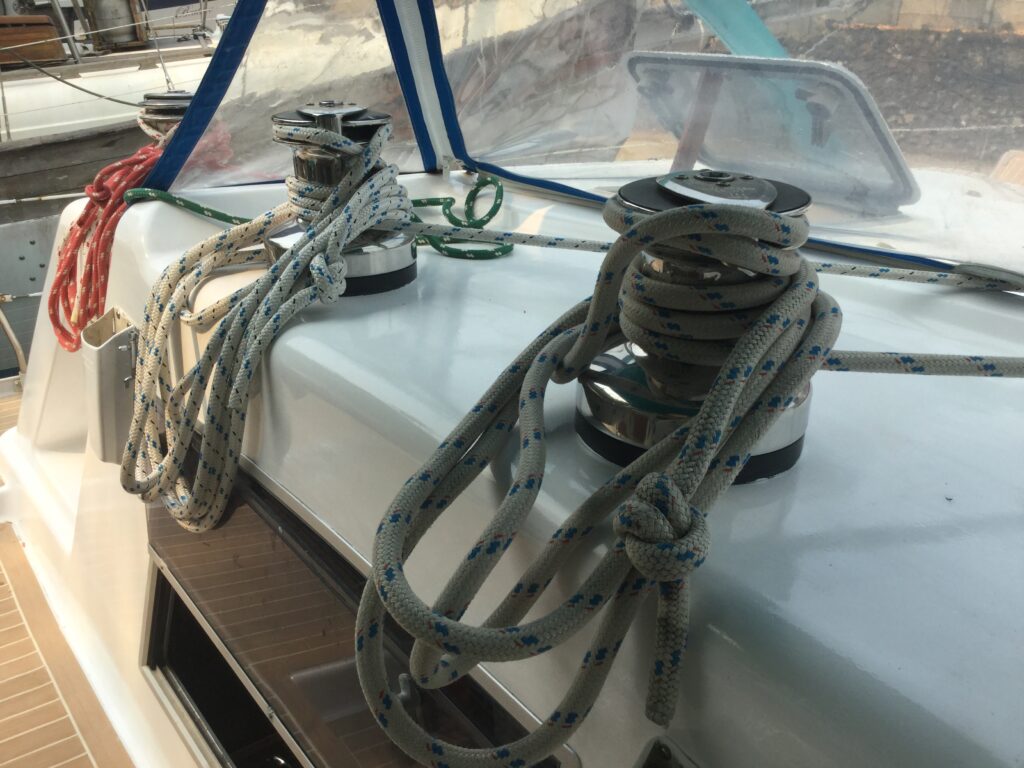 Anchor walk flip
Anchor drop box moved from extreme bow to close to windlass.
The chain now does not travel the length of walk
This allows for ease of movement without anchor chain in the way
Cushion added for comfort while sitting in this new area.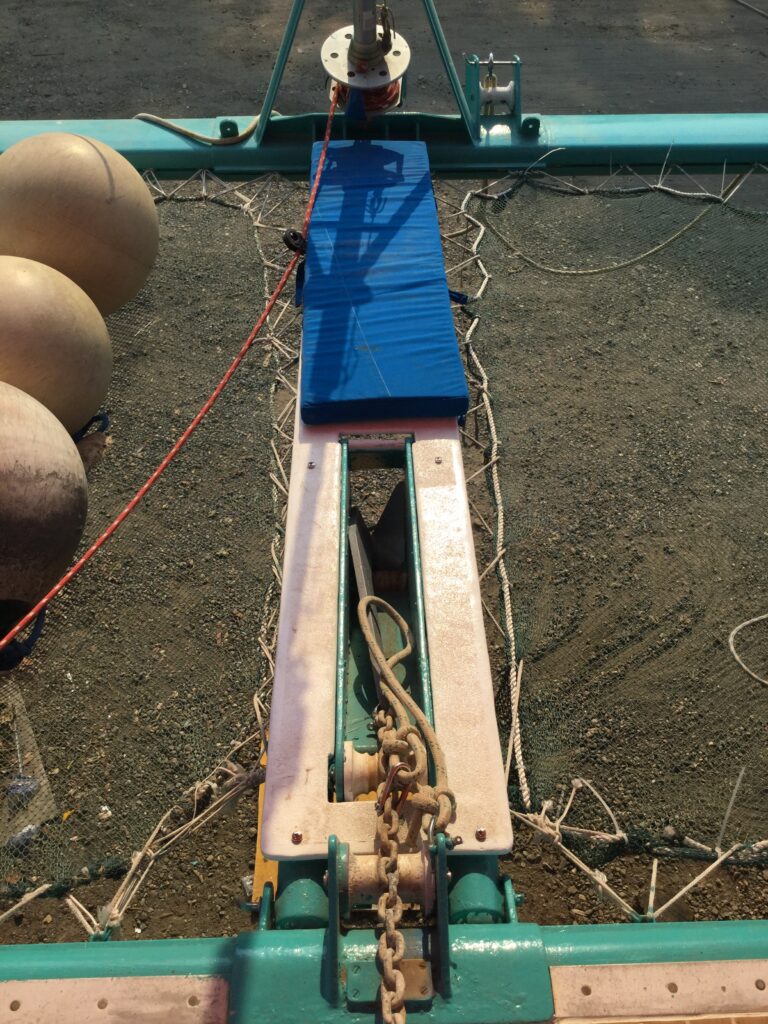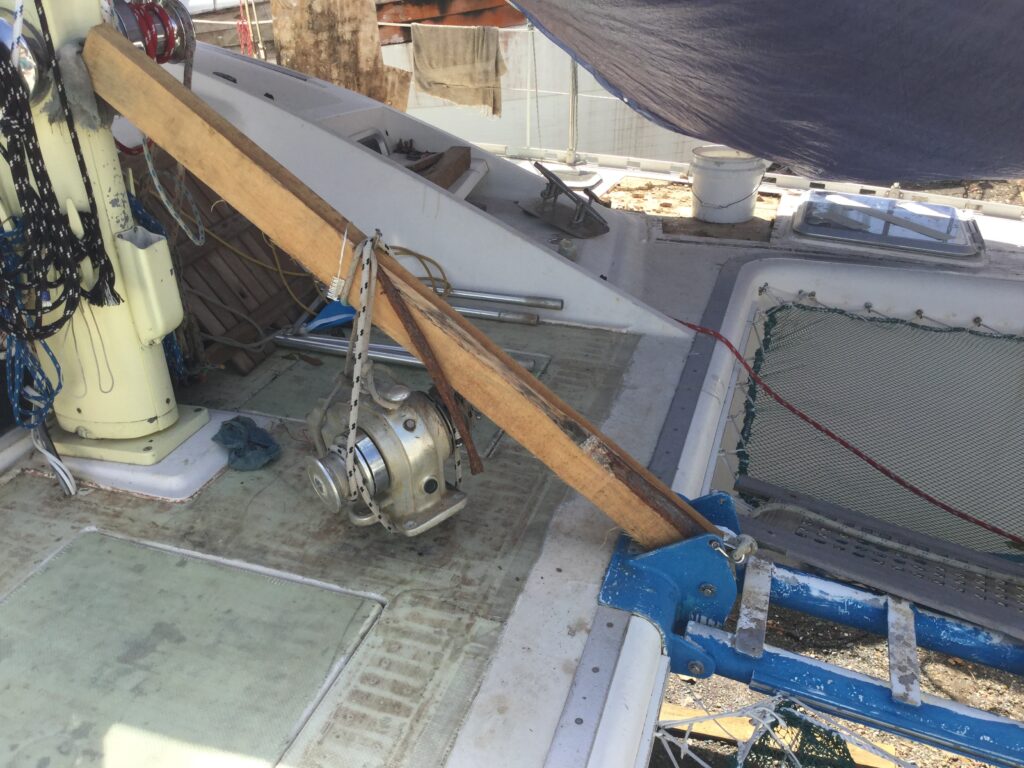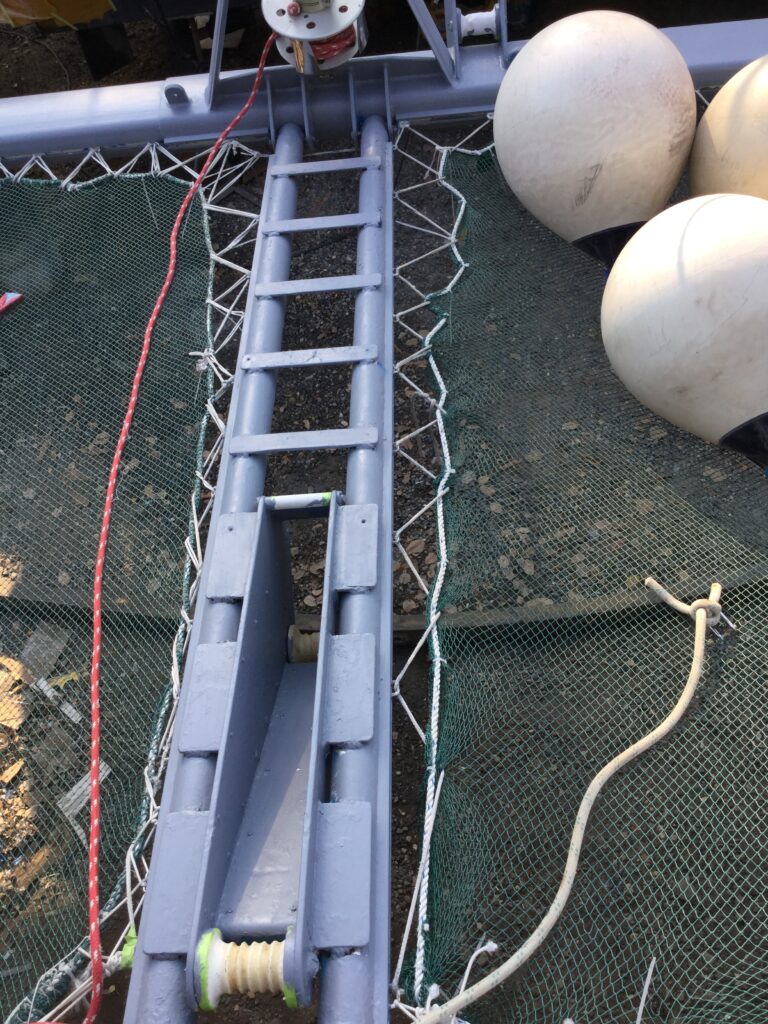 Photo study of workers
Team of amigos from Panajachel Guatemala did all this work.
Duration was 13 weeks, they worked every day for 10-12 hours per day
Our eternal gratitude and thanks for the effort and results.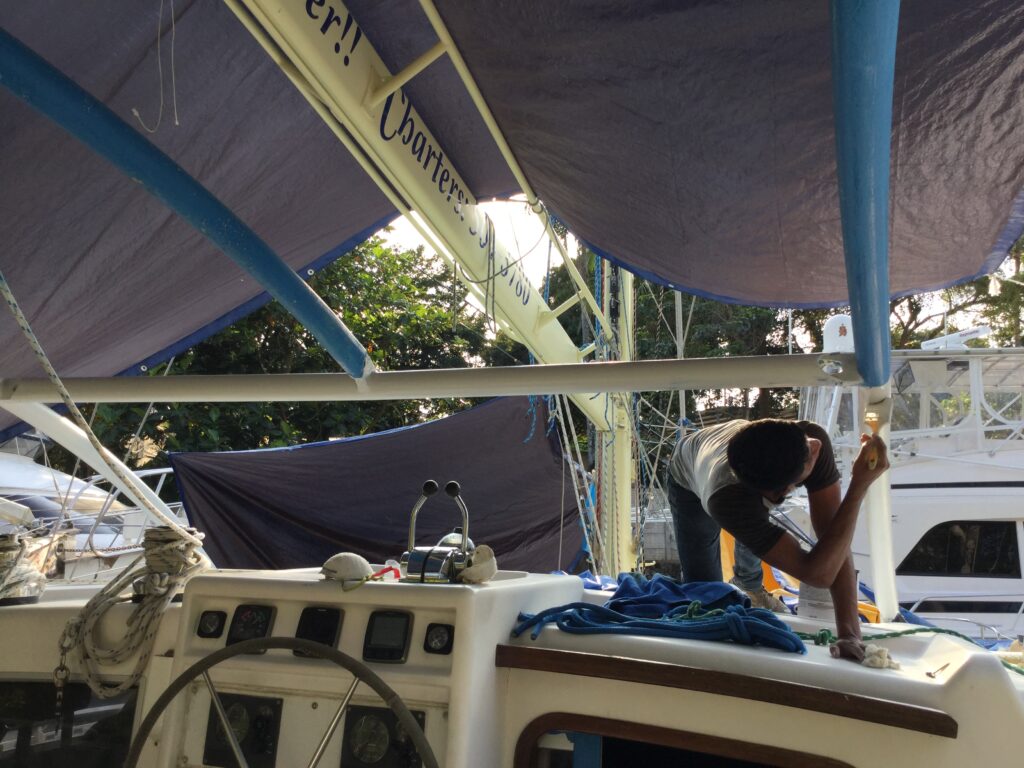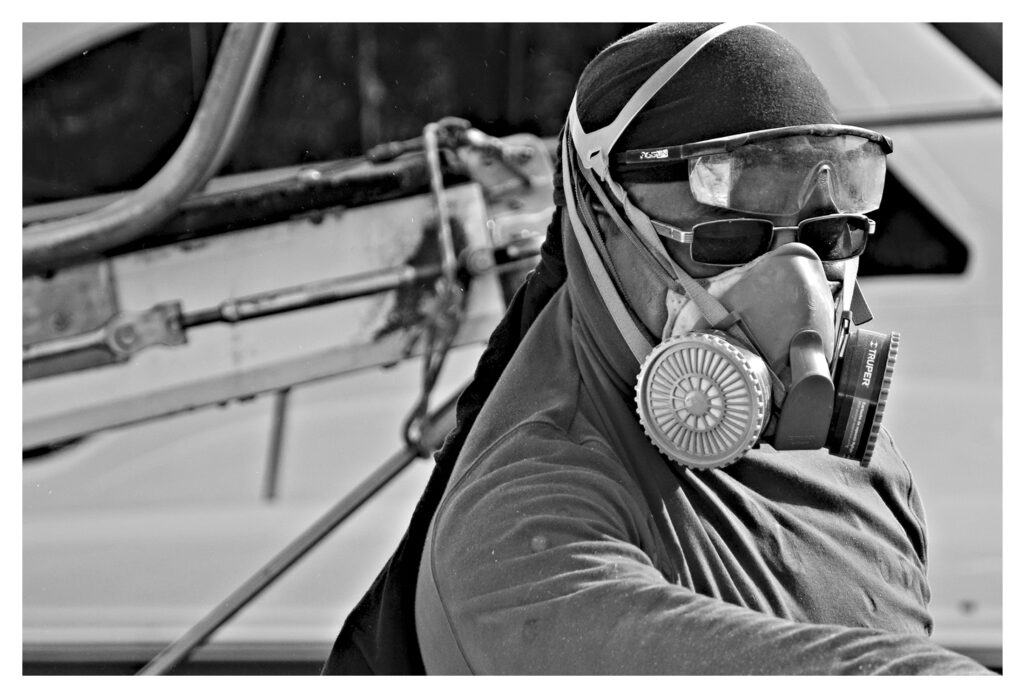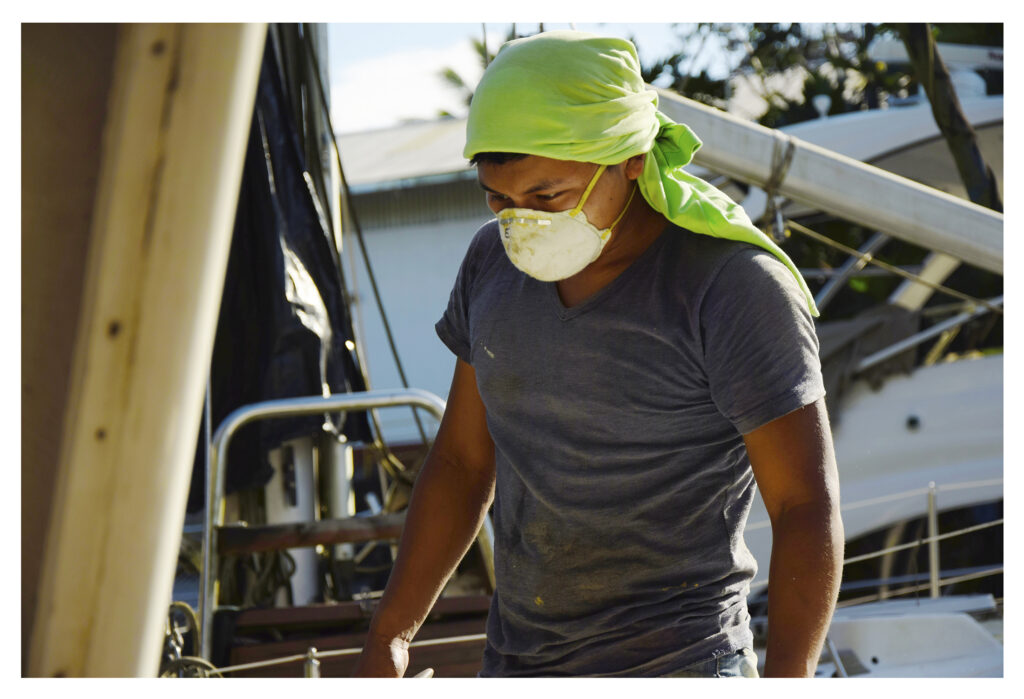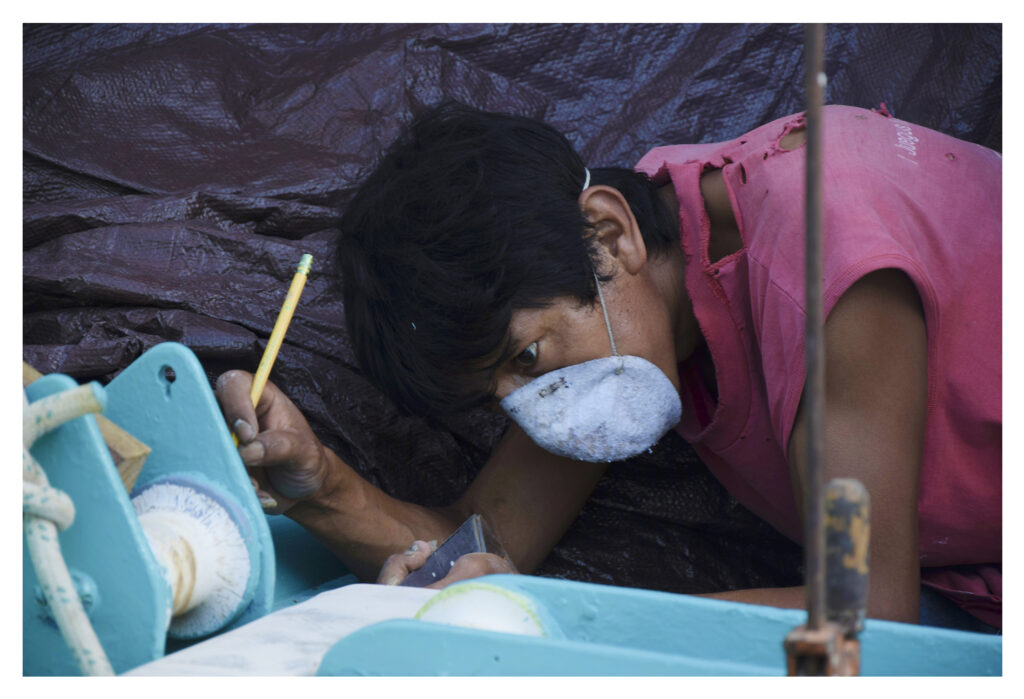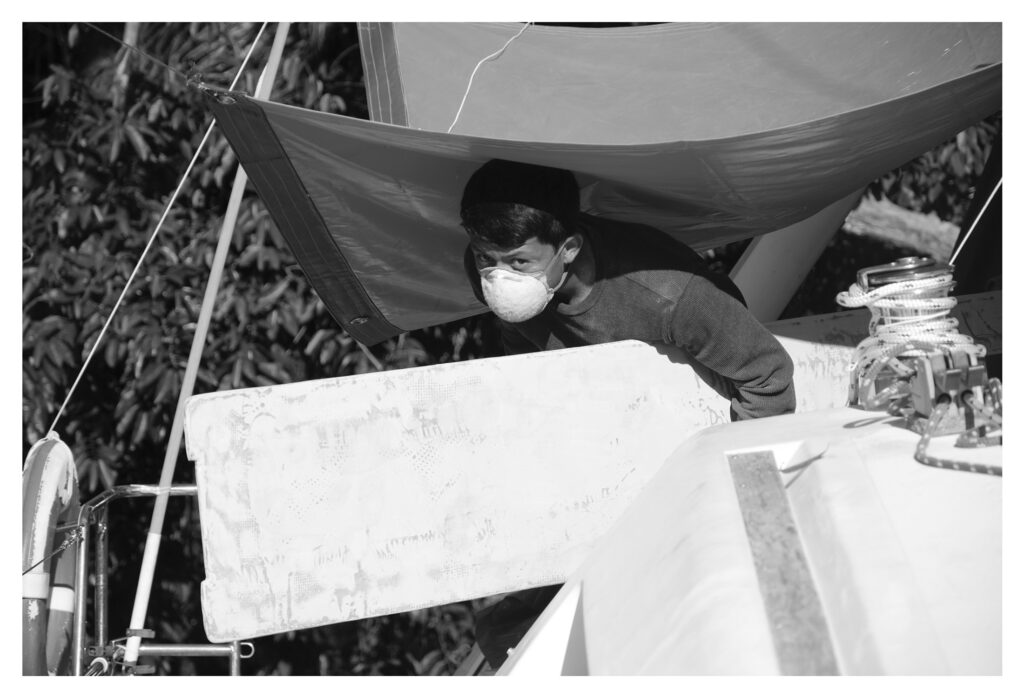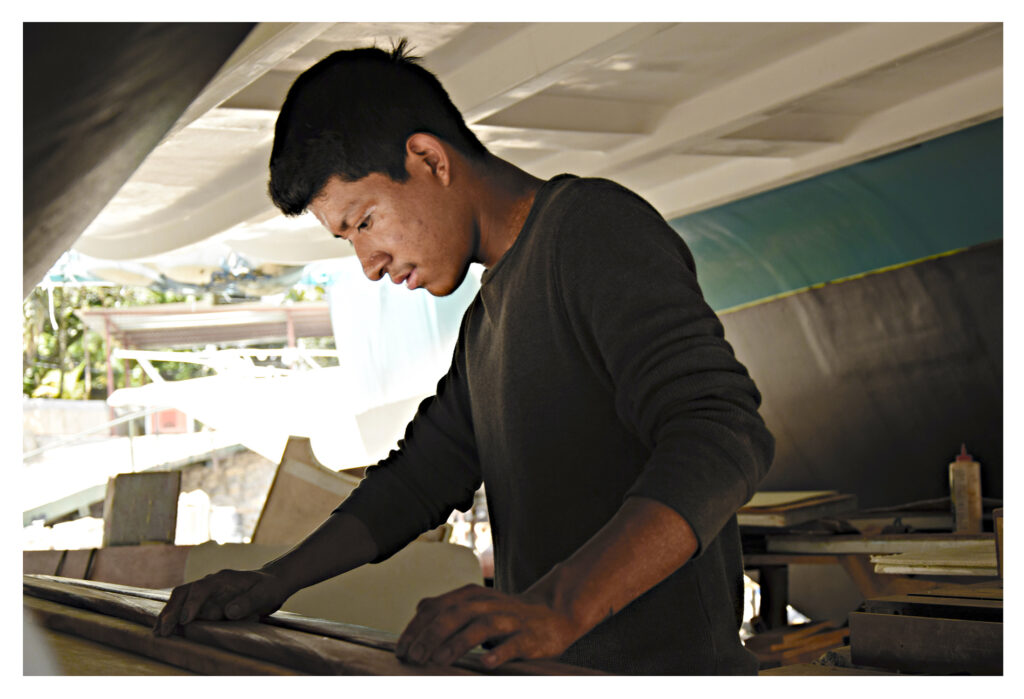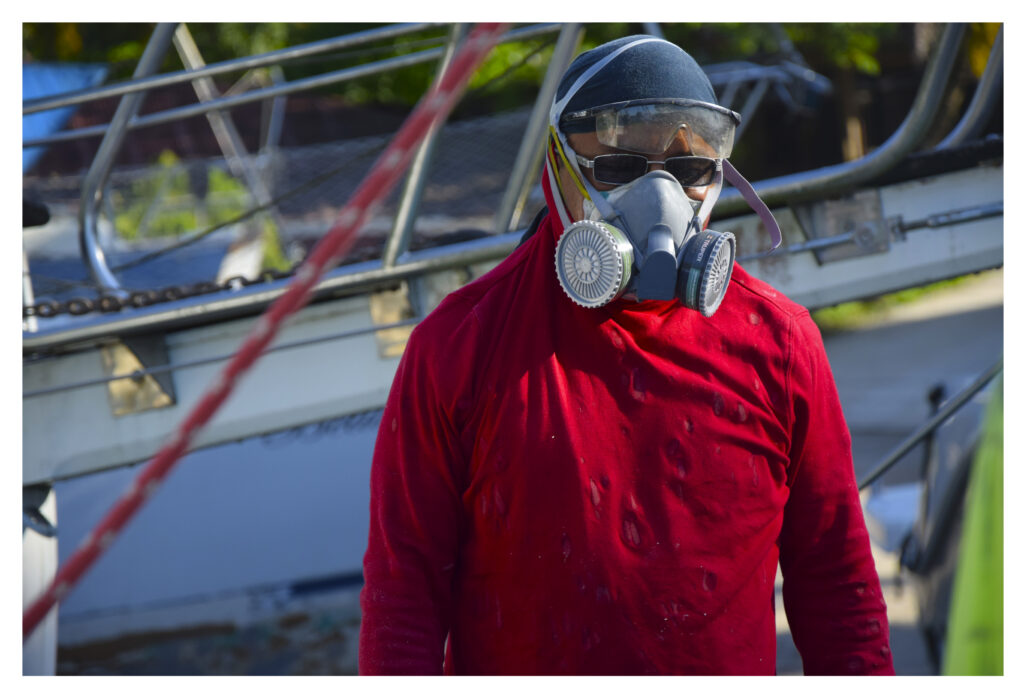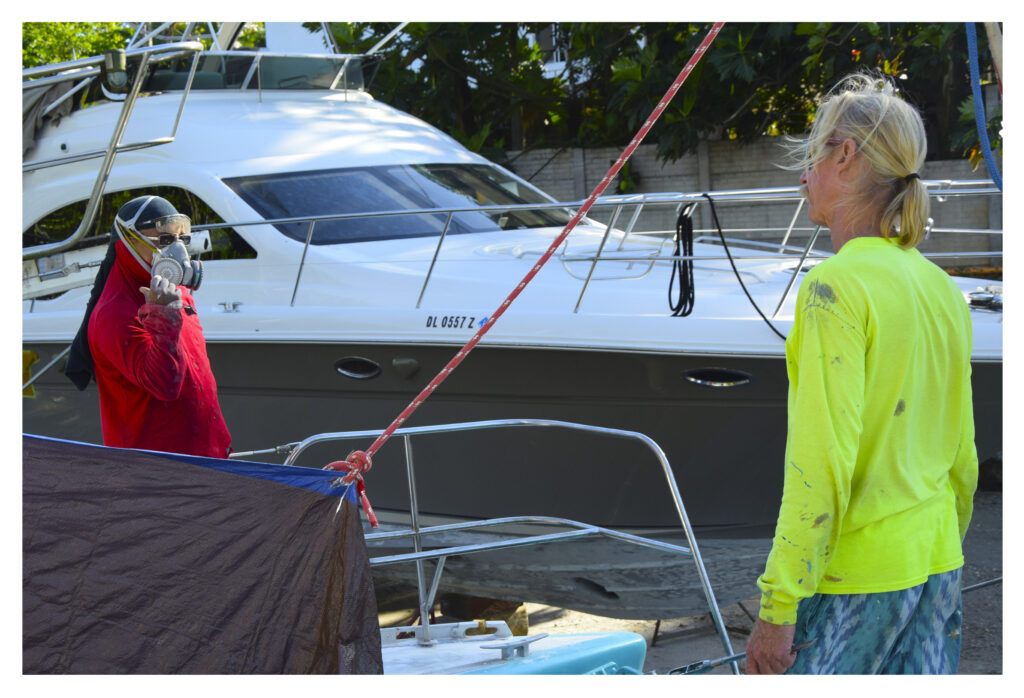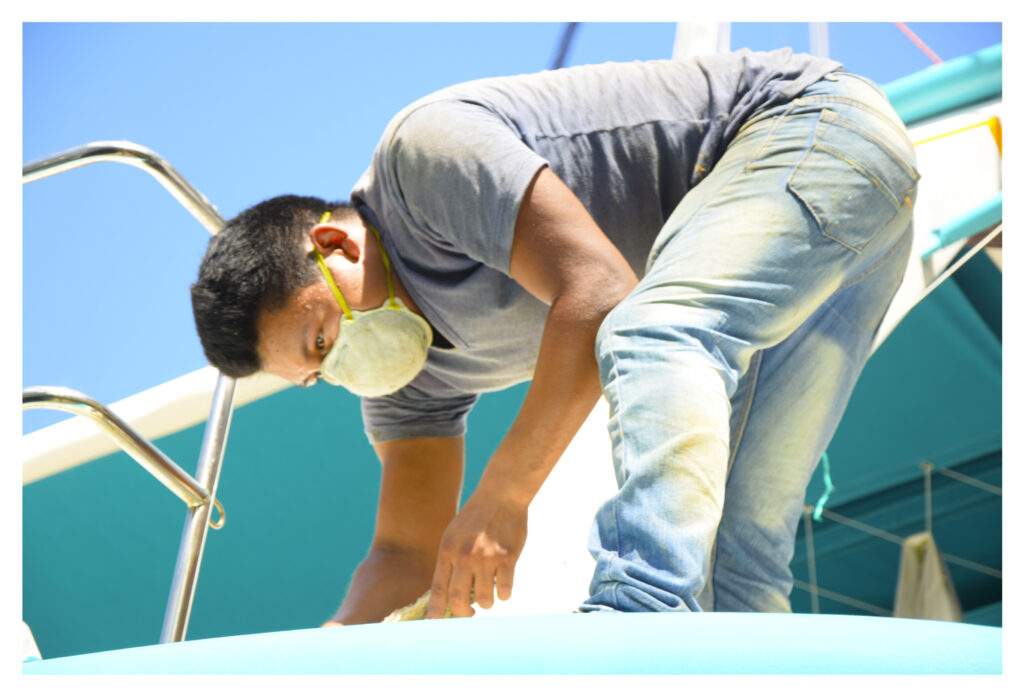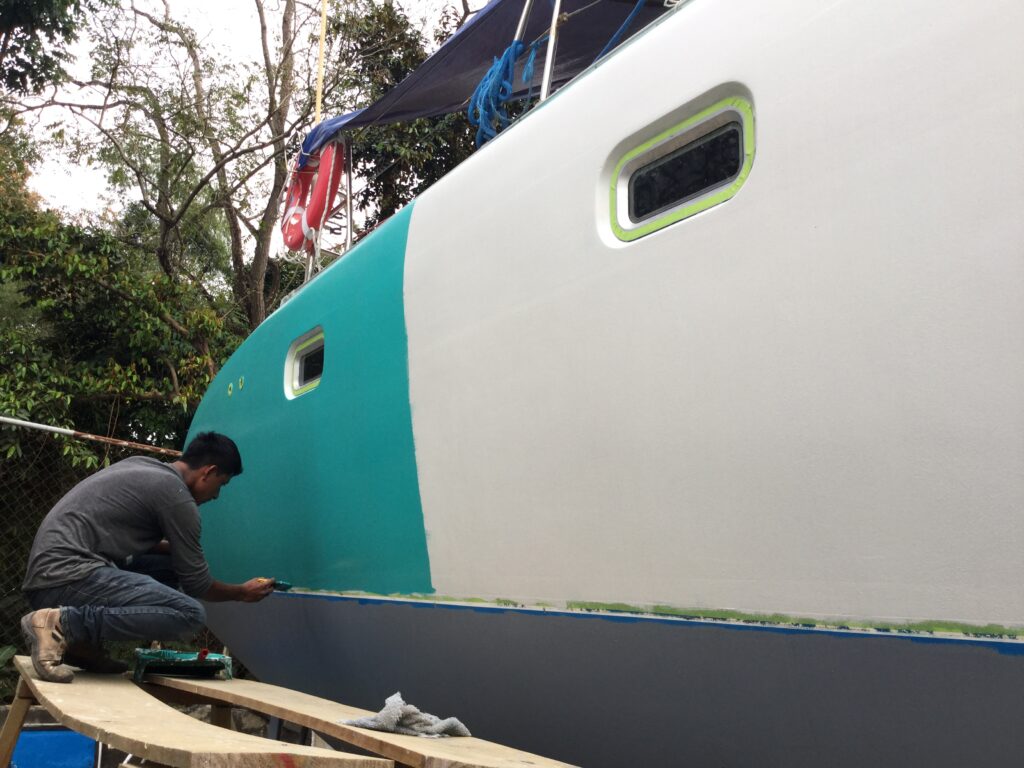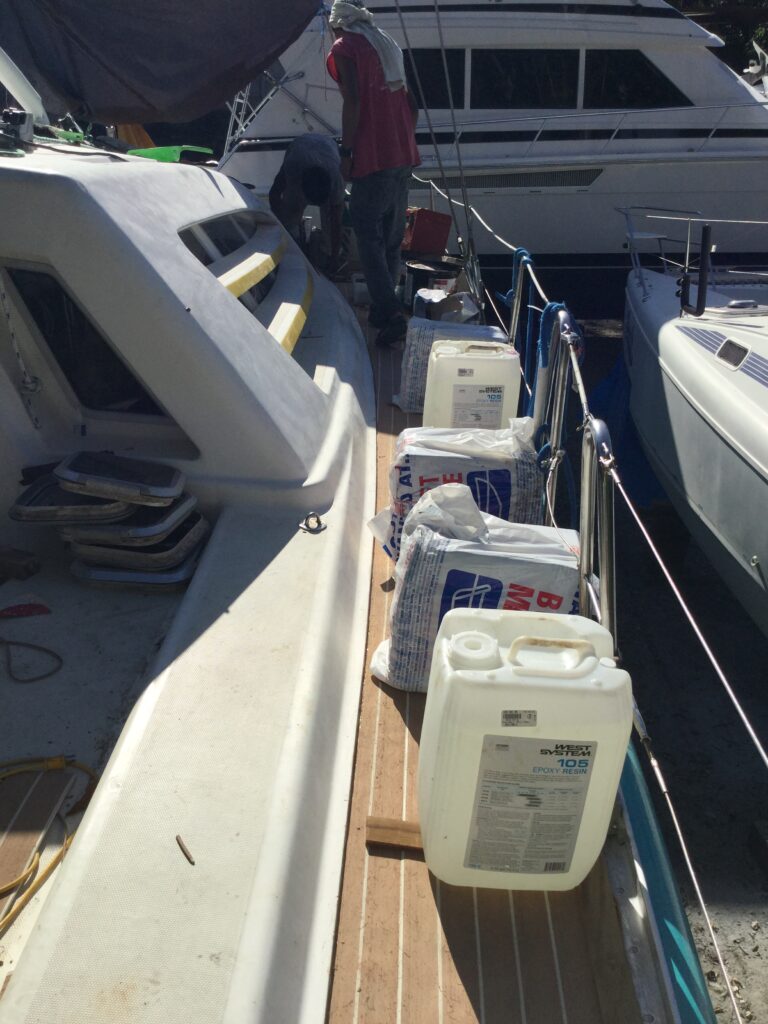 Soft finishes
Shown are yoga style cushions for sleeping on deck
Made of handwoven fabrics from Guatemala.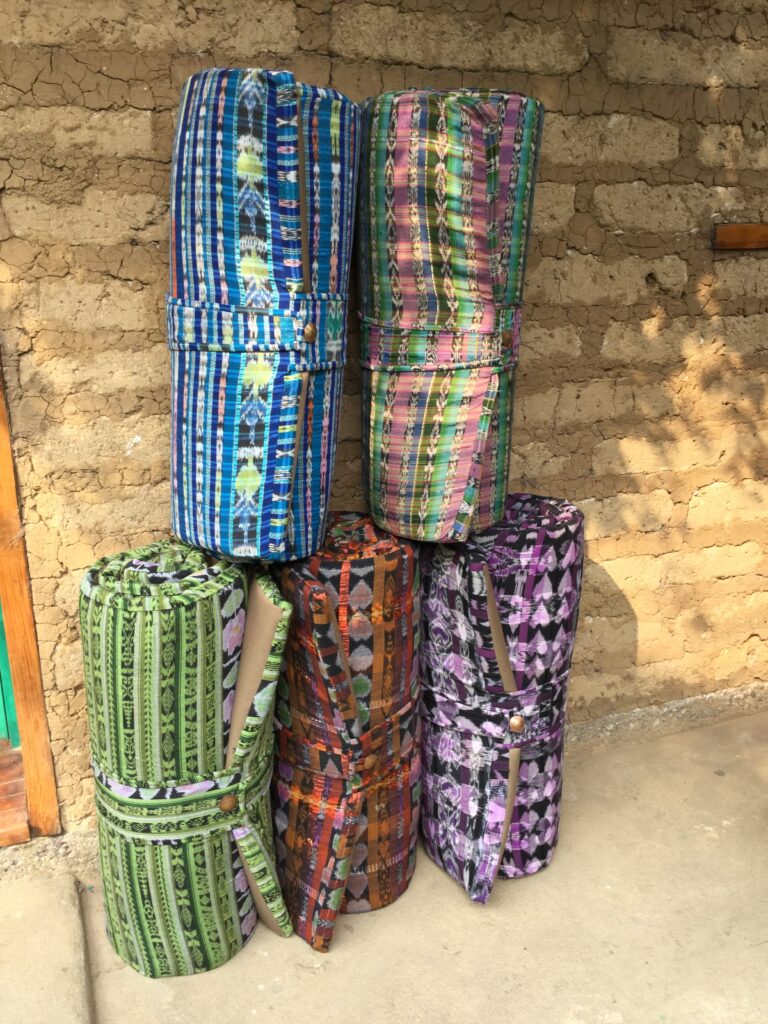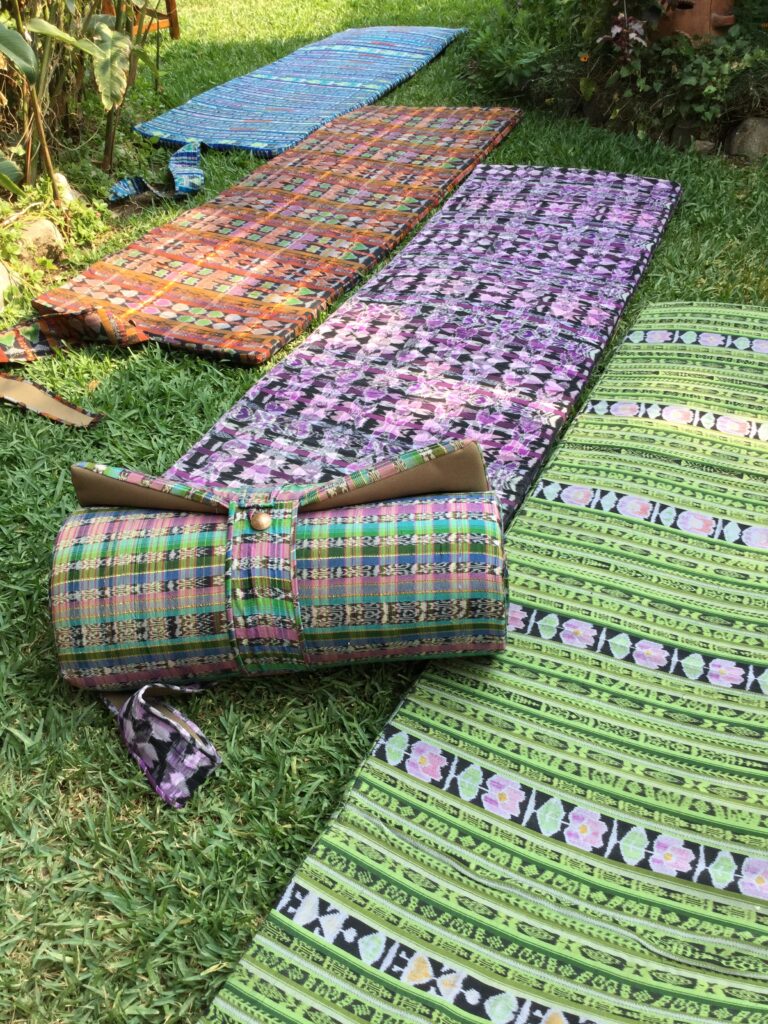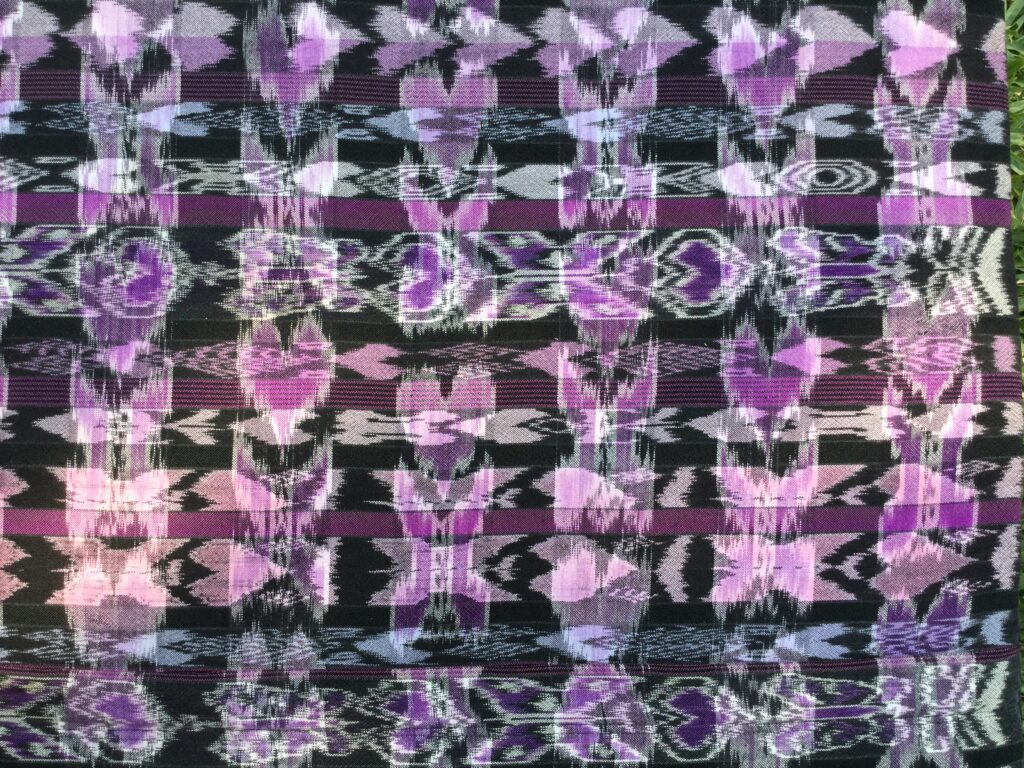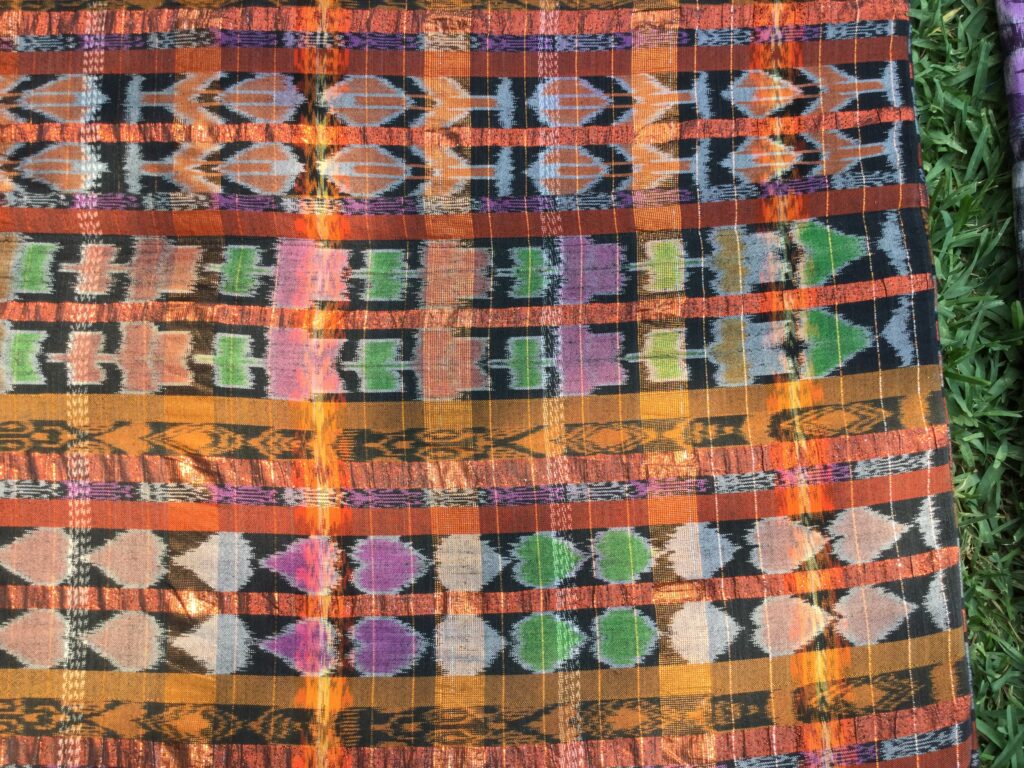 Painted deck
Deck was then painted with non skid finish in needed areas
And painted directly in areas not needing the nonskid finish
Now a very gleaming white