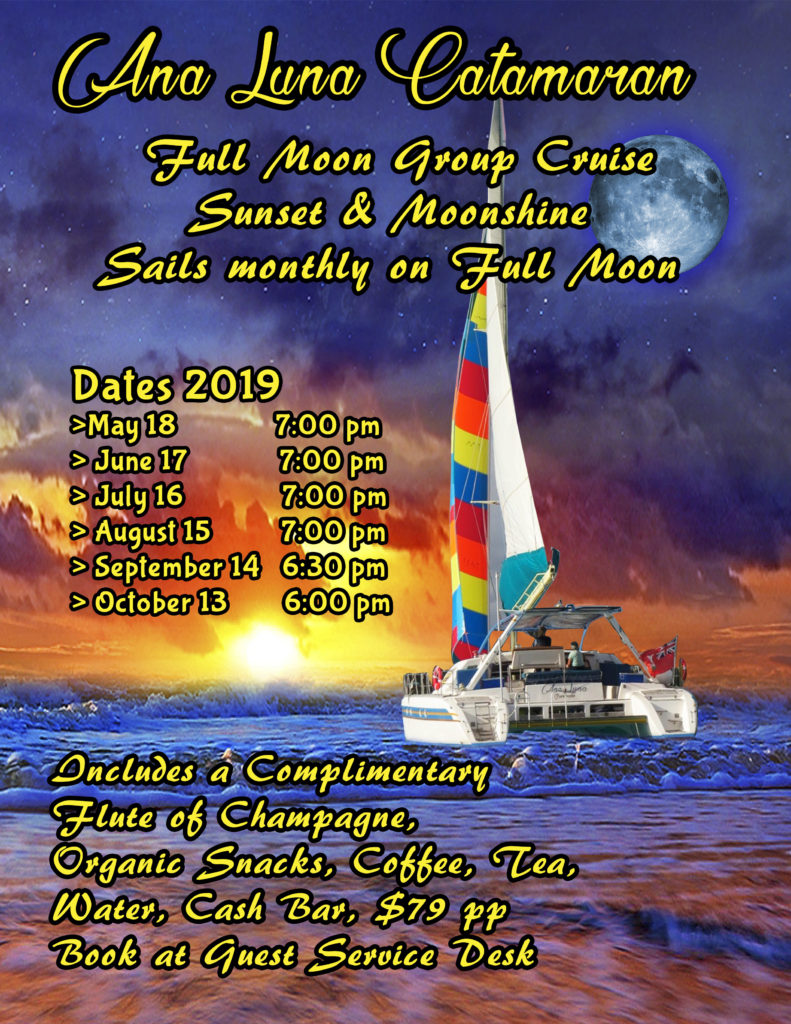 On the eve of each months full moon Ana Luna sails to enjoy both the sun setting and the moon rising. Departing one hour before sunset Ana Luna guests enjoy the beautiful sunset over wide open western waters, followed by full moon rising in the eastern sky. After sunset Ana Luna continues sailing for another hour and docks an hour after sunset to conclude the two hour outing.

Cost is $79 per person, includes organic coffee, fresh hibiscus tea, fresh water, champagne toast, cash bar and organic light snack selection.

Two eves later Ana Lunar series continues with Bioluminescent Glow Worms outings, two and three days after full moon.