Ana Luna Catamaran is always ready to host a private group or gathering.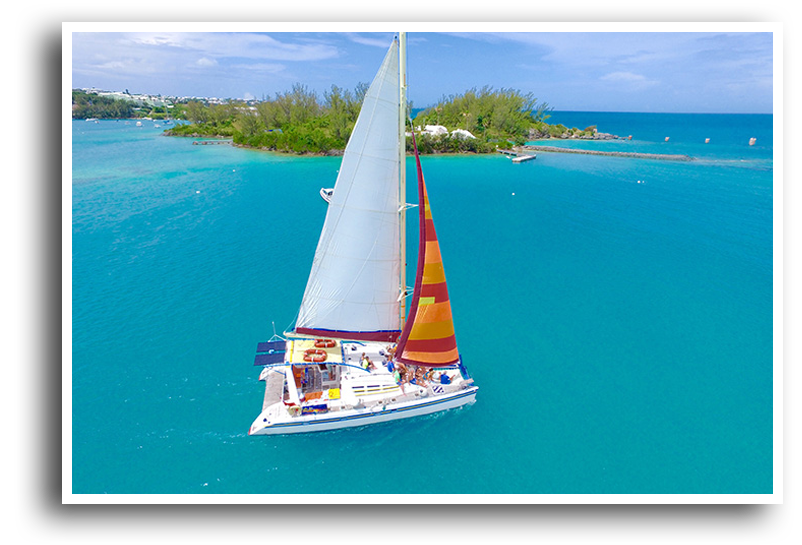 Intimate Cruises
Ana Luna has reduced the billable guest count to the absolute minimum of 6 due primarily to Covid issues and concerns. Intimate Cruise refers to sailing with only known family and friends ( no stranger danger ).
Intimate Cruises sail Morning, Afternoon & Sunset on M,W,F&Sat.
Billing reflects the six guest minimum, drinks and gratuity are not included in pricing.
Cruise options and upgrades include the addition of more hours to enjoy the waters, additional guests up to government mandated maximum of 40 (24/covid), meals aboard, etc. (Services incur fees).
Ana Luna can customize any cruise to suit most every need, don't hesitate to call or email.
Two hour cruise for six guests or less, departing at 10 am or 5 pm, base rate $495
Additional hour $150/hr
Lunch or Dinner $35-$60 pp
Extensive Cash Bar
15% Gratuity for All Intimate Cruises
---
Note that all cruises depart from Grotto Bay, if yacht must be delivered to another port there is a charge of $75 per hour round trip.
It may be possible to buy out a group cruise if you desire that date and time.
To do so please contact the captain. You will be asked to purchase a certain % of available tickets and also not inconvenience other previously ticketed guests.
For all private cruises. Once the date, time, duration have been established we ask that the cruise is formalized & deposited on PTIX. The site will ask for a $200 cruise deposit along with particulars. Thanks so much for sailing aboard Ana Luna Catamaran!
Cancelation is by the captain only with his concerns about the weather implications of guest safety and enjoyment. Local forecast and radar is consulted to make this determination.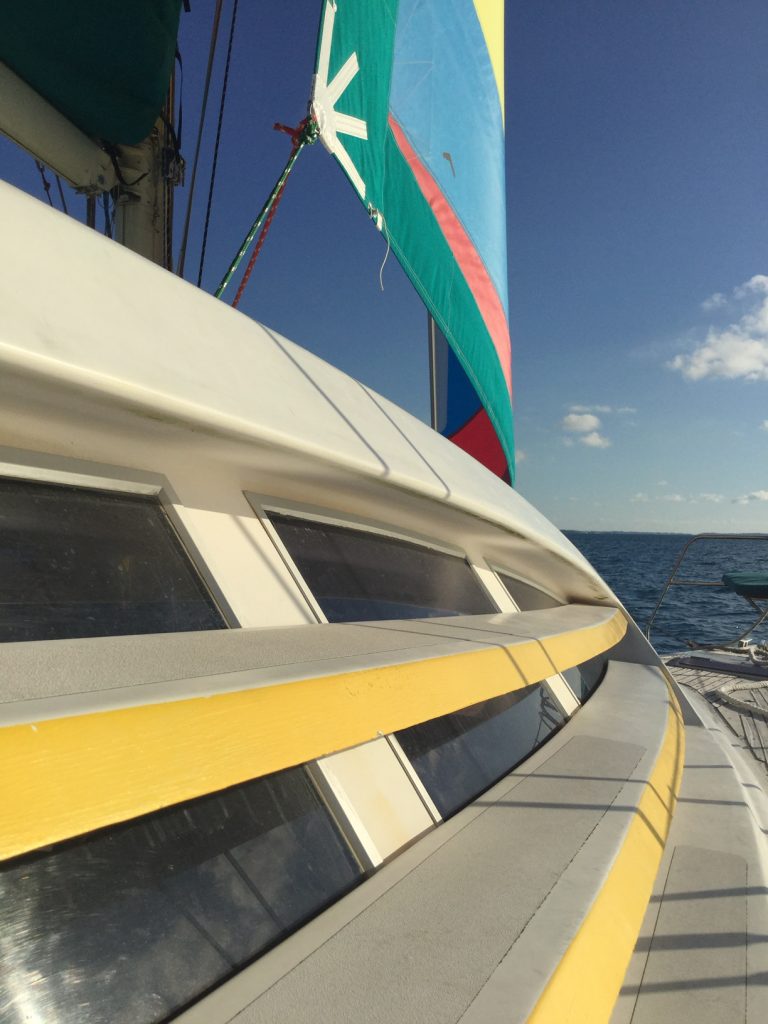 COVID-19 regulations and restrictions are in place.
These rules change often for better or worse.
Ana Luna team to committed to abiding, helping avoid virus spread.
Guest numbers, eve curfew, sharing of foods, are all regulated.
Mask use is required while aboard. Hand sanitizer if going below to bathroom.
Guests asked to sit with their pod. Ana Luna has numerous locations for couples or groups of four. Crew might ask to assign these areas to best social distance comfortably.
Some cruises might be modified to abide by current regulations.