Ana Luna Catamaran is always ready to host a private group or gathering.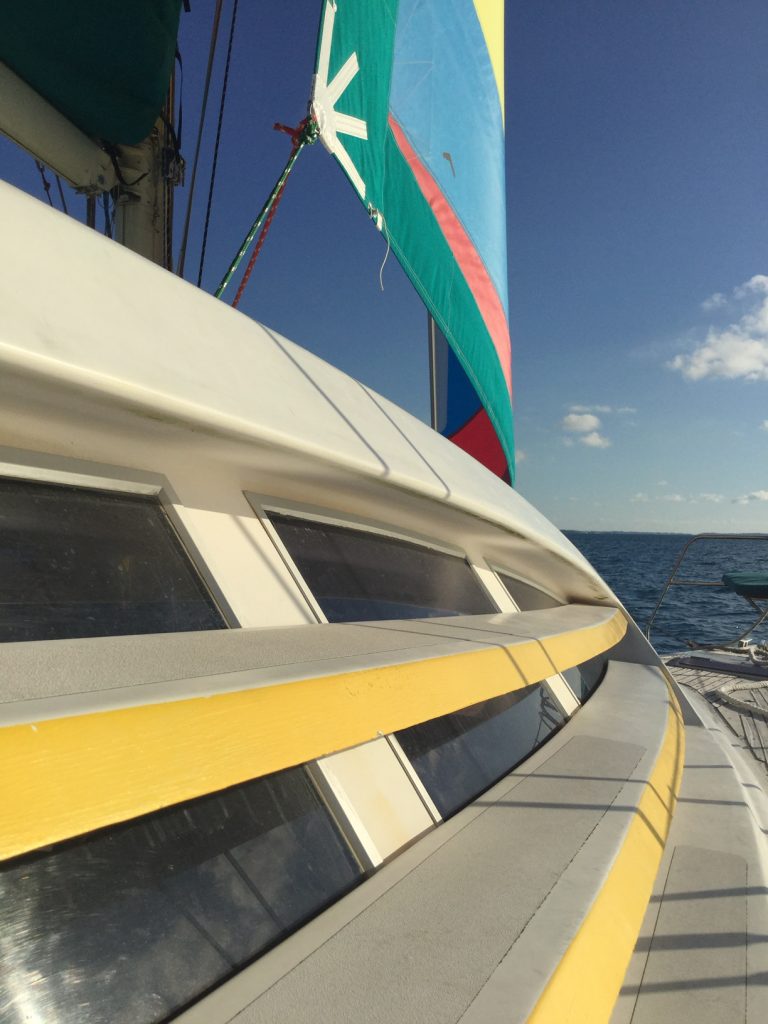 'Hot Summer Special, Save over $100 on private cruise for eight guests or less'
'Three hour outing for snorkel, swim, sunset, or whatever you want to do!'
Ana Luna normal rate is $792+ drinks & 15% gratuity
Hot Summer Special price: $695+ drinks and gratuity
To Book, please call 441-504-3780 to discuss and determine the best date& time.
Then click (link on this page) to deposit, confirm and finalize your booking.
Thanks and hope to see you on our gorgeous seas soon!
Sail the Sea Lover, Ana Luna Catamaran
Open timeframes for private cruises include mornings some evenings & afternoons.
Your private charter includes professional captain and crew, 45' Ana Luna Catamaran, bar service, light snacks, fresh water and hibiscus tea. Music, yours or ours.
Departure from Grotto Bay dock or by arrangement.

Pricing is simplified: Payment is calculated using the number of guests with billing minimum of 8. Initial two hours on the seas cost is $79 pp with $20 pp per additional hour. Add bar service, meals, gratuity etc.
---
Note that all cruises depart from Grotto Bay, if yacht must be delivered to another port there is a charge of $75 per hour round trip.
It may be possible to buy out a group cruise if you desire that date and time.
To do so please contact the captain. You will be asked to purchase a certain % of available tickets and also not inconvenience other previously ticketed guests.
For all private cruises. Once the date, time, duration have been established we ask that the cruise is formalized & deposited on PTIX. The site will ask for a $200 cruise deposit along with particulars. Thanks so much for sailing aboard Ana Luna Catamaran!
Cancelation is by the captain only with his concerns about the weather implications of guest safety and enjoyment. Local forecast and radar is consulted to make this determination.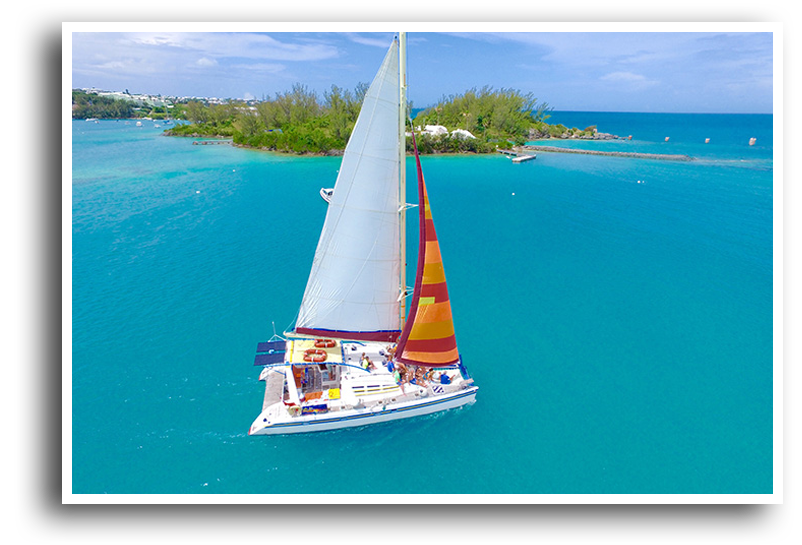 COVID-19 regulations and restrictions are in place.
These rules change often for better or worse.
Ana Luna team to committed to abiding, helping avoid virus spread.
Guest numbers, eve curfew, sharing of foods, are all regulated.
Mask use is required while aboard. Hand sanitizer if going below to bathroom.
Guests asked to sit with their pod. Ana Luna has numerous locations for couples or groups of four. Crew might ask to assign these areas to best social distance comfortably.
Some cruises might be modified to abide by current regulations.