Fiesta Mexicana Tapas Cruise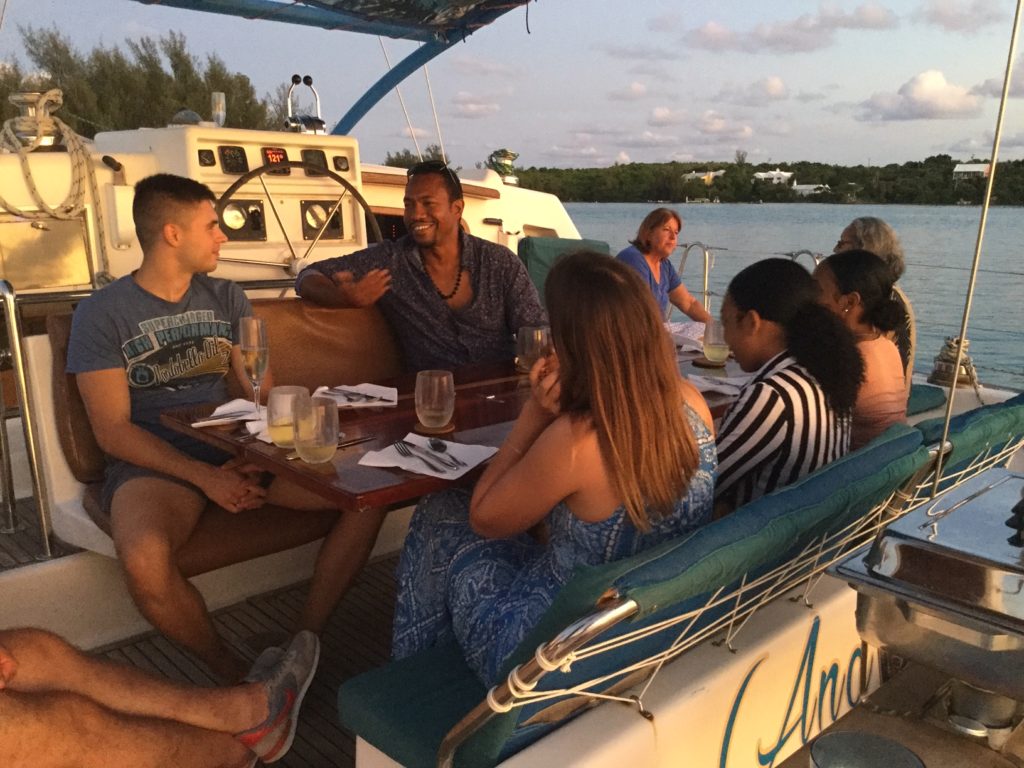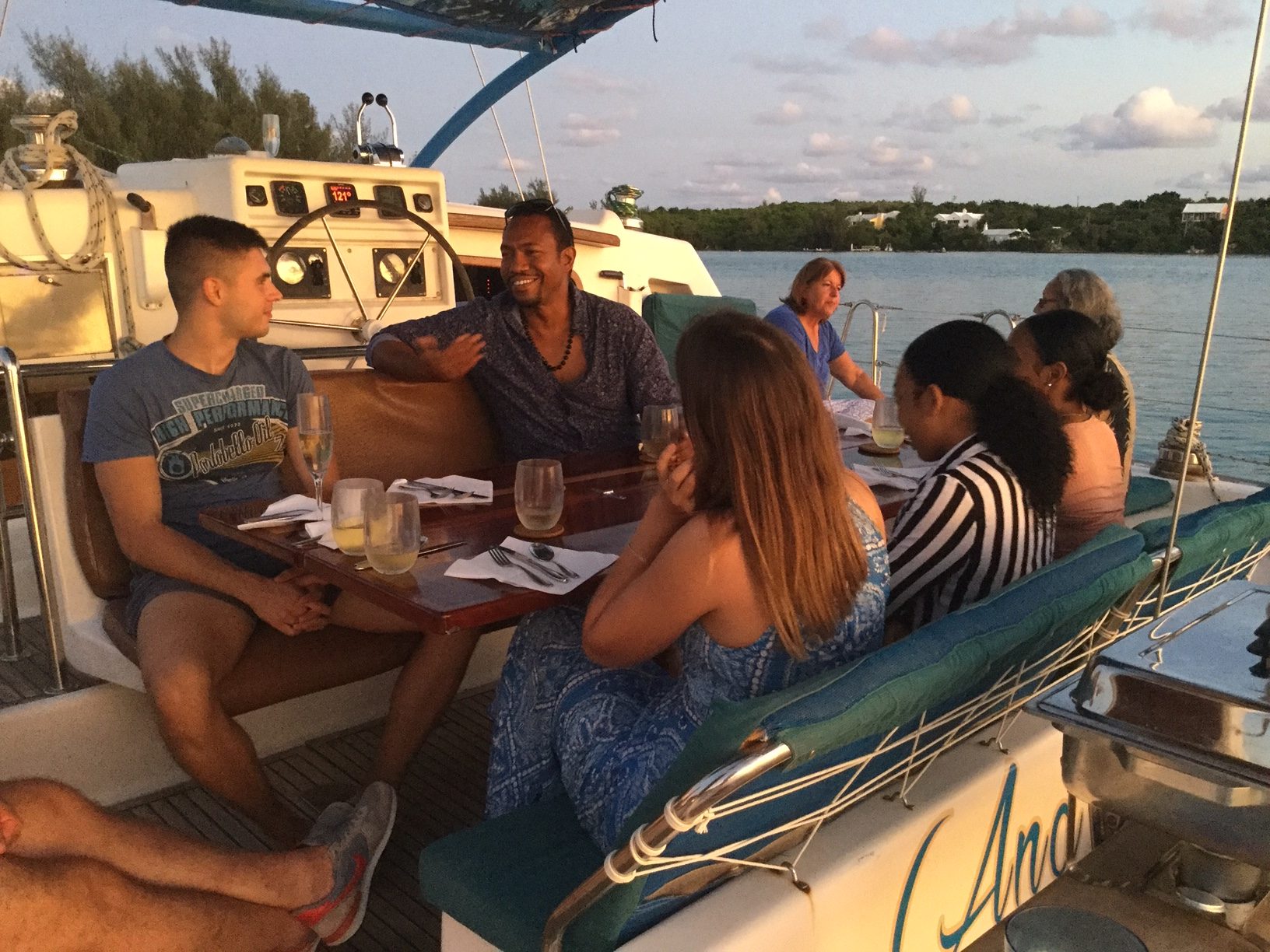 Friday eve sailing from Grotto Bay to Hamilton and then again Saturday eve in Hamilton.
Guest load limited to 20-25
Sailing duration would be two hours or a titch more, would include sunset and conclude about 1/2 hour after the sun sets.
In summer it would conclude with sunset so guests are not to late for dinner or transport.
Music entirely Mexican & Cumbia.
Prizes given for best costume, best 3 photos of others, best 3 photos of boat, sunset scenery etc. all winners must be emailed to me for posting to our gallery, on the spot.
Cruise details:
Board and be served chilled Jamaica tea with juice
First round: cerviche & beer
Second round: tácitos de pollo o carne & Margarita, classic or with tropical fruit juice
Third round: chocolate confection, fresh brewed organic coffee & shot of tequila or rum
Conclusion: prize giving for the three categories. Guests are the judges.
Cost pp: $145+ gratuity