Champagne Sunset Cruise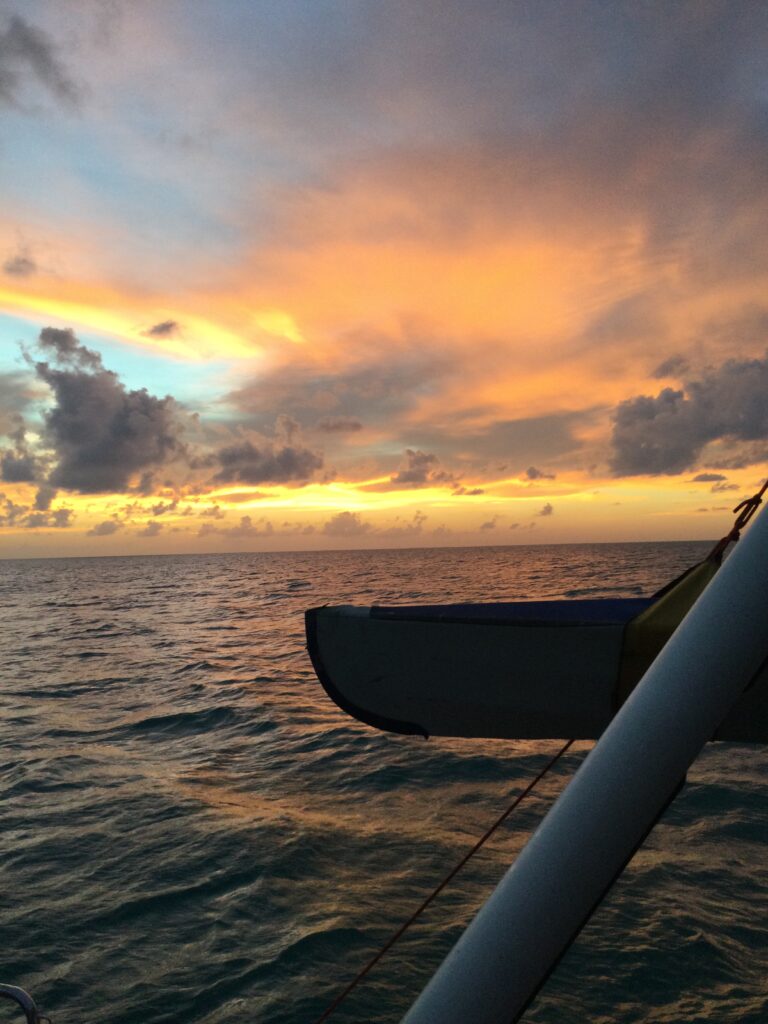 Smooth Sailing Tuesday & Thursday evenings, 2 hours before sunset.
Includes complimentary flute of champagne. Cash bar available.
Chill out under Ana Luna's spectacular sailset with your sweetie!
Selfies wrapped in Bermudas flag or with our life ring…
Sunset Sailing Experience almost defines 'vacation'
Welcome aboard, Relax and Enjoy the Good Times!
Cost per person $89
Sunset cruise departure/return times for 2021
May 1-31 depart 6:00-8:00
June 1-30 depart 6:30-8:30
July 1-31 depart 6:30-8:30
August 1-15 depart 6:30- 8:30
August 16-31 depart 6:00-8:00
September 1-15 depart 6:00-8:00
September 16-30 depart 5:30-7:30
October 1-31 depart 5:00-7:00